Jalaluddin Haqqani's statement was posted by Afghan Taliban on their website on Sunday in which the veteran Islamist leader backed the appointment of Mullah Akhtar Mansoor.
Mullah Mansoor was confirmed by the Taliban as their new leader on Friday following the news of former leader Mullah Omar's death on Wednesday. Omar was the commander and spiritual leader of the Taliban during its rule in Afghanistan from 1996 to 2001.
Mansoor's leadership has reportedly been challenged by some Taliban factions, including Omar's family. But Haqqani, who is believed to be in his 70s, said Mansoor was the most suitable person to lead the insurgent movement.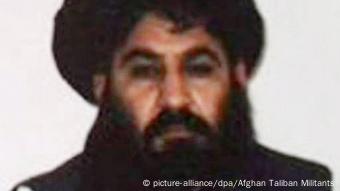 New Taliban leader Mullah Mansoor has vowed to continue the group's 14-year insurgency in Afghanistan
"We are sure that the new leader Mullah Akhtar Mansoor is appointed with complete legitimacy and after due consultation, and he is the most suitable successor to the late Mullah Omar," the statement from the Haqqani group, which is allied to the Pakistani and Afghan Taliban, read.
"We fully recommend to all the senior and junior in-charge ranks of the Islamic Emirate to pledge their allegiance with him and to fully obey him."
"Rest assured on my personal behalf and on the behalf of our Mujahideen that we will follow him as we have obeyed the late Amir al-Momineen (leader of the faithful) Mullah Omar," Haqqani was quoted as saying.
The Taliban-linked Haqqani network is active in Pakistan's North Waziristan region that borders Afghanistan. The US believes the area is being used by militants as a base to launch attacks on Afghan and international troops in Afghanistan.
Haqqani 'is alive'
Following the news of Omar's death, it was rumored that Jalaluddin Haqqani had also died some years ago. Both the Haqqanis and the Taliban denied the claims.
"Some media outlets spread reports... about the death of a distinguished jihadi(st) personality... Jalaluddin Haqqani," the Taliban said in a statement posted on their website. "This claim has no basis. Haqqani... was ill before but he has been blessed with good health for a prolonged period now and has no troubles currently."
Haqqani's family also rejected rumours of his death, according to an Afghan Taliban commander who spoke to the AFP news agency on condition of anonymity.
"I talked to his grandson (who is somewhere in eastern Afghanistan) and he completely rejected rumours of his death," the commander said.
shs/jlw (AP, AFP)