The city of Dusseldorf opened Germany's biggest skate park on Saturday after more than a decade in the making.
The skate park in the city's Eller district opened to a large number of visitors, including those who were not interested in skating and had come to enjoy other services at the park, such as a bowling center.
The 1,600 square meter skating area provides ample space to both learners and advanced skaters.
City officials, who conceived the idea to build a large skate park in 2005, said it cost them 1.8 million euros to construct this facility.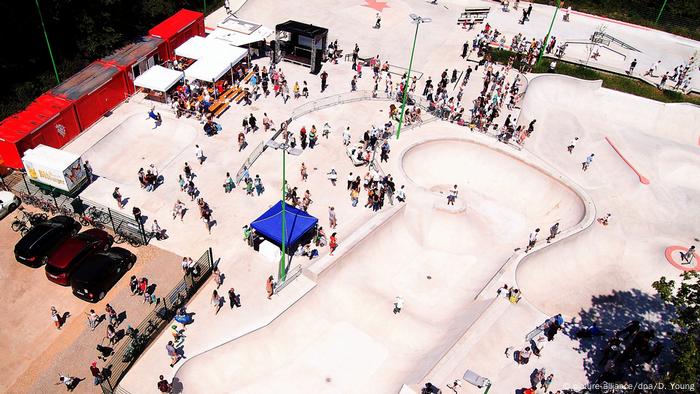 The park has the potential to host major skating events such as a German championship or Olympics qualification games, local officials said.
Read more: Japanese skating rink slammed for frozen fish display
A paradise for skateboarders
"It [the park] is perfectly built," said Mehmet, a visitor, who lives close to the park. He said the facility is a dream come true for every skateboarder.
"There's something for everyone here, for both ramp and street skaters," said skater Marcus.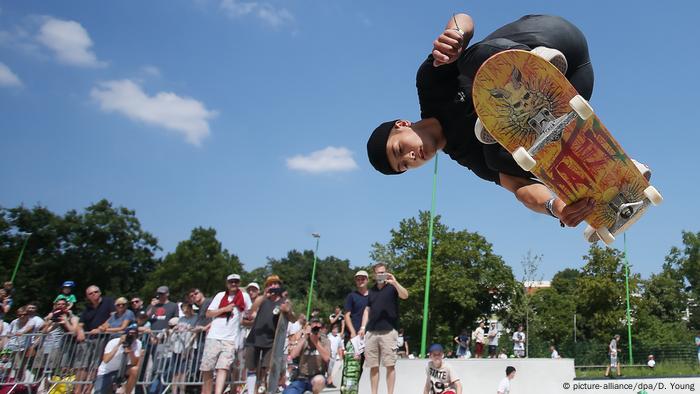 Benjamin from the city of Aachen visited the park on Saturday with his girlfriend, Clarissa, who has been skateboarding for only four months.
"I think the park is great," said Benjamin.
Apart from skaters, dirt bikers, scooter drivers and unicyclists also had a good time at the park on a warm, sunny day in Dusseldorf.
Read more: Lifestyle: skating instead of praying