The German government has been defending itself against criticism of its decision to pull out five police officers from the UN mission in South Sudan (UNMISS).

A foreign ministry spokesman said the move was "fully justified."

He told journalists in Berlin that there was "a direct threat to the personal safety of the police officers through serious armed hostilities."

The officers were evacuated from South Sudan's capital Juba along with other European nationals after deadly violence broke out there earlier this month.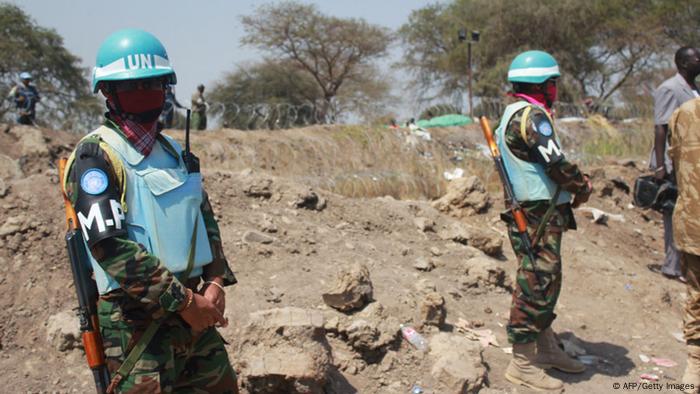 More than 12,000 soldiers serve with the UN mission in South Sudan

Operational capacity affected

UN deputy spokesman Farhan Haq was scathing in his criticism of those countries which had removed police personnel from South Sudan. "These departures affected the operational capacity of the mission and the morale of staff, particularly when hundreds of civilian staff, UN volunteers and uniformed peacekeepers in Juba continue to carry out their duties under very challenging circumstances," Haq said in New York.

The spokesman declined to name countries that had flown their personnel out of South Sudan.

According to media reports, the United Kingdom evacuated two and Sweden three police officers from South Sudan, in addition to the five from Germany. UNMISS consists of some 1,200 police officers and more than 12,000 soldiers.

UN police had an "advisory role"

The United Nations did admit that countries contributing soldiers or police officers had "sovereign control" over their personnel on the ground. But UN deputy spokesman, Farhan Haq, said some governments had failed to inform the UN of the withdrawals.

"Some of the withdrawals were made without our consultation, that impedes our work and that's what we wanted to make sure wouldn't happen," Haq said.

The German government maintains it did inform the United Nations "orally and in writing" before its officers left the country. It also said that 15 of its soldiers attached to the UN mission would remain in South Sudan.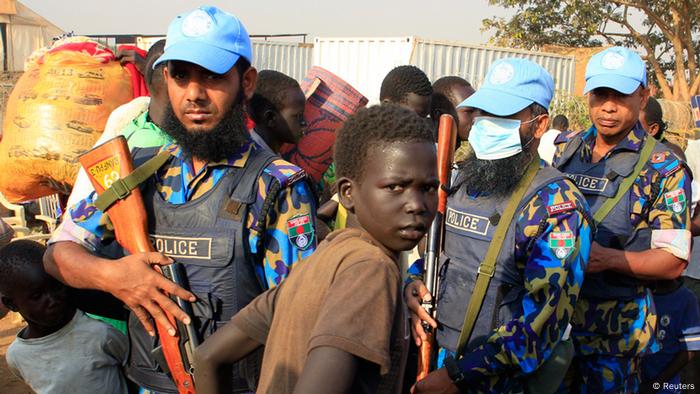 The UN police are struggling to protect civilians in South Sudan.
"The police officers had an advisory role and they could not discharge their duties in the unclear situation in the country," the foreign ministry spokesman said.

No right to return
A majority of the UN police in South Sudan have been involved in training and capacity building measures for the South Sudanese police. UN police also monitor whether their South Sudanese counterparts are complying with human rights regulations. Since the outbreak of the fighting in South Sudan, UN police officers have been involved in the protection of UN sites and displaced people's camps. They perform their duties unarmed.

Haq said the UN has told the countries which had flown out officers that "those particular officers would not be replaced by personnel from the same nations."
However, Germany's foreign ministry spokesman said the German police officers would return to South Sudan "when the time has come."