German Air Traffic Control (DFS) on Saturday said it had recorded a decrease in laser attacks against aircraft landing at airports across Germany during the first half of 2018, reported German broadcaster ARD.
DFS said it had recorded 113 laser attacks during the time period, down from 129 during the first half of 2017.
However, one airport witnessed a significant rise in laser attacks: at Frankfurt International Airport they doubled from 11 to 22 during the same period, DFS said. Munich, Hamburg and Stuttgart airports all reported a decrease.
Read more: The world's best airports in 2018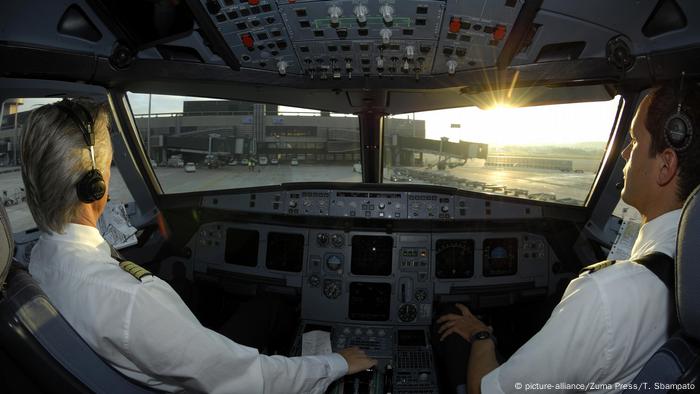 A laser attack can potentially disorient pilots and even cause temporary loss of vision during critical maneuvers
Laser attacks are when a person shines a laser at aircraft, typically when the pilots are attempting to land the plane. The attacks are especially dangerous for pilots, who could be disoriented or lose vision temporarily as a result of the glare from the laser.
"A few years ago, the laser attack was a hip prank for some young people," Janis Georg Schmitt, spokesman for the German pilots union Vereinigung Cockpit (VC), told ARD. "The perpetrators must now be aware that they are consistently prosecuted."
If convicted, perpetrators face up to 10 years in prison.
Read more:The bizarre finds of German customs officers
Each evening at 1830 UTC, DW's editors send out a selection of the day's hard news and quality feature journalism. You can sign up to receive it directly here.