With 85 nations competing for the coveted Oscar for best foreign language movie, the world of cinema appears to be more diverse than ever before. Four more countries than last year feature on the list. The Academy of Motion Picture Arts and Sciences will therefore have to sift through a lot of movies until the beginning of 2017, as its shortlist will be revealed on January 17 and a final list of five finalists will be announced on January 24.
Among many other nations, Yemen is as a first-time entrant, with "I Am Nojoom, Age 10 and Divorced," by Yemeni film director Khadija al-Salami. The film explores the culture of child brides - a pressing and personal issue for the filmmaker, who was married off at the age of 11.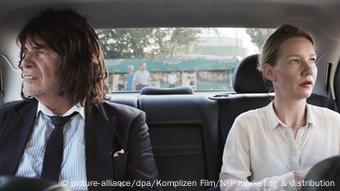 The German comedy "Toni Erdmann" is up against some serious competition despite its success at film festivals
Other entries for Best Foreign Language Film include Dutch director Paul Verhoeven's "Elle," starring French actress Isabelle Huppert, and "Afterimage" ("Powidoki"), by the late Polish director Andrzej Wajda.
Spanish director Pedro Almodovar is also in the running with his film "Julieta," as is the Italian documentary "Fire at Sea" ("Fuocoamare") by Gianfranco Rosi, which deals with refugees landing on the Italian island of Lampedusa.
Germany's chances
Germany is also in the running with director Maren Ade's highly acclaimed comedy "Toni Erdmann," which addresses the complex relationship of a hippie father and his workaholic daughter. It obtained raving reviews at the Cannes Film Festival and "The Guardian" sees the film among the "key contenders at this stage."
Earlier this year, Hungarian director Laszlo Nemes won the prestigious award for 2016 with the Holocaust drama "Son of Saul." Germany was also among the early competitors with Gulio Ricciarelli's "Labyrinth of Lies" ("Im Labyrinth des Schweigens") but didn't make it into the final round of nominees.
The last time Germany was nominated for the Oscar was in 2010 with "The White Ribbon" ("Das Weisse Band") by Michael Haneke.
In 2007, Germany won the Academy Award for best foreign language film with "The Lives of Others" ("Das Leben der Anderen) by director Florian Henckel von Donnersmarck.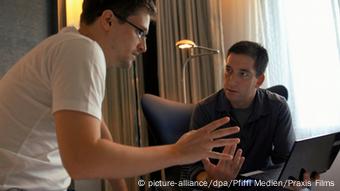 The documentary "Citizenfour" was a German co-production
It's therefore been 10 years since the Oscar for foreign language film last went to Germany - a fairly long time, considering that it had won the award in 2003 as well with Caroline Link's adaptation of "Nowhere in Africa" ("Nirgendwo in Afrika").
Earlier this year, the German co-production "Citizenfour" also won an Academy Award, but in the category of Best Documentary. The film details the events that led to whistleblower Edward Snowden's revelations about the US National Security Agency (NSA) spying activities around the world.
The 89th annual Academy Awards ceremony is set to take place on February 26, 2017.
ss/eg (dpa, AFP)