In a joint publication released Wednesday, NGOs Germanwatch and Misereor have highlighted numerous examples of human rights abuses by German companies operating abroad.
More than ten cases have been documented in which large German companies, such as Siemans, EnBW and Wintershall, are accused of failing to operate according to international human rights' standards. A third of the abuse allegations are concerning businesses in the energy and raw materials sector.
"On the one hand, the German government actively supports companies working abroad, with initiatives such as foreign trade promotion, credit provided by the KfW IPEX-Bank and EU trade agreements," says Pirmin Spiegel, head of Misereor, "But on the other hand, there are still no sufficient statutory regulations in place so that human rights are respected in each case, from the beginning."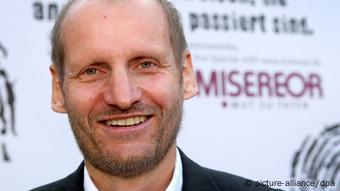 Pirmin Spiegel, head of Misereor
German government must do more
Misereor and Germanwatch are highly critical of the German government's response, stating that last year's National Action Plan for Business and Human Rights has led to no substantial improvements. Unlike France, Great Britain and the Netherlands, Germany is yet to adopt a legal framework to protect human rights from abuses by German companies working internationally.
"German businesses carry the responsibility for respecting human rights when they extract coal and oil in developing areas, or when they take part in building dams. This also applies when they contribute large-scale emissions, leading to climate change, which increasingly endangers the life quality, food and water quality in many regions," says Christoph Bals, head of Germanwatch.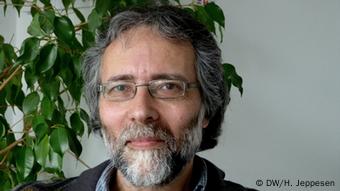 Christoph Bals, head of Germanwatch
The study found that large projects in particular often destroy the livelihoods of local communities. They were also said to be responsible for the abuse of land rights, the violation of participatory rights, and the suppression and criminalizing of protest.
"Our research and analysis of 30 companies shows that - while some have adopted human rights policies, undertake risk assessments and have implemented a complaints procedure - in large part these initiatives fall far short of the UN guiding principles for business and human rights," says Bals.
From 2018, the government will be conducting an annual review of German companies' attention to human rights. From 2020, according to the review results, it will consider introducing regulatory rights' protections.
cl/rc (epd/KNA)