The 18-year-old former student opened fire at the high school he attended in the town of Emsdetten, Germany on Monday, wounding at least nine people before apparently killing himself.
A school staff member and at least two students were in serious condition, said Ingo Wolf, interior minister of the state of North Rhine Westphalia, where the shooting occurred. The victims reportedly suffered from gunshot wounds, though the police would not comment on the exact nature of their injuries.
During the standoff, most pupils at the school ran to safety in a neighboring building and field, while others were evacuated after police had taken control of the situation.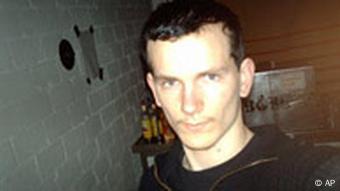 The alleged gunman was involved in Satanism and gothic music, said his teachers
"All the children are safe," the spokesman told the AFP news agency.
Police had to delay an inspection of the gunman's body because it appeared to be laden with explosives, officials said.
The gunman left a message on the Internet that suggested the attack was retaliation for being mocked at the school in the town near the Dutch border.
Several students were grazed by bullets, but it remained unclear if the man had taken any hostages during the two-hour incident, which began when the gunman fired his pistol in the school at about 9:30 a.m. CET and later set off smoke bombs.
Website indicated gunman's despair
Police said Web pages containing photos of the teenager holding weapons that appeared to be his own, including a submachine gun.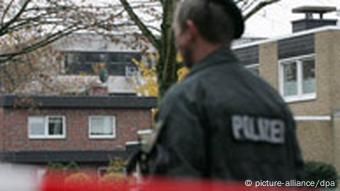 Police said the gunman had explosives on his body
Criticizing his former high school, the Geschwister Scholl School (GSS), the youth wrote, "The only thing I was properly taught at GSS was that I'm a loser."
The message also contained the words, "I hate people," and ended with the words, "I'm outta here."
Teachers in Emsdetten said the attacker had been a loner who often dressed completely in black and wore a long, black trench coat.
A prosecutor in the nearby city of Münster said the youth appeared to have shot himself, but how he died could only be proved by an autopsy. Police said they had not shot him.
A teacher told the TV broadcaster WDR the attacker was not a dropout but had graduated from the Geschwister Scholl School.