After a standoff, former Georgian President Mikhail Saakashvili, who was stripped of his Ukrainian citizenship in July in a falling out with Ukrainian President Petro Poroshenko, walked towards hundreds of supporters at the border on Sunday, prompting an angry response from government officials.
Ukrainian Interior Minister Arsen Avakov announced on Monday that Saakashvili is wanted on "serious" criminal charges for making an illegal border cross, saying he could face up to five years in prison.
Read more: Could sending lethal weapons to Ukraine bring peace?
Ukraine's premier, Volodymyr Groysman, said Saakashvili's crossing was "not simply a violation of the law," according to a statement published on Facebook.
"In my view, this is the beginning of another attack by some politicians against Ukrainian governance," Groysman said.
'My Ukrainian passport'
Thousands of Saakashvili's supporters gathered on the Ukrainian side of the border on Sunday, effectively pushing the former Georgian leader into Ukraine at the Medyka-Shehyni crossing, roughly 80 kilometers (50 milies) west of the Ukrainian city of Lviv.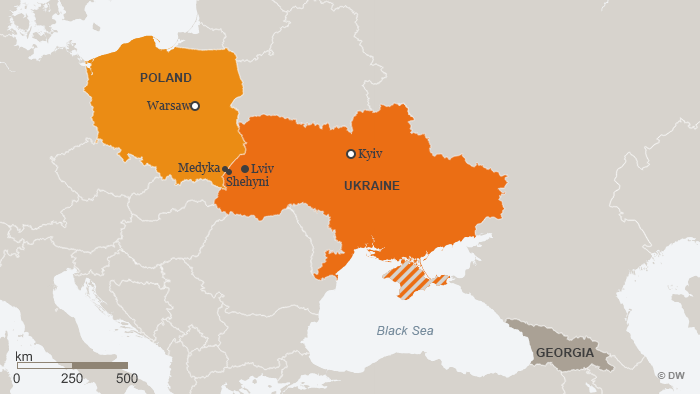 "I came with my Ukrainian passport, I wanted to show my passport and make a statement," Saakashvili told supporters after crossing. Saakashvili reportedly met with Lviv Mayor Andriy Sadovyi late Sunday night.
Read more: Poland's passport redesign sparks diplomatic row
The former Georgian leader lost his Georgian citizenship in 2015 when he took up Poroshenko's offer to become governor of Ukraine's key Black Sea Odessa region. Tbilisi does not allow dual citizenship. Saakashvili claimed he has been recognized by UNHCR as a "stateless" person.
Last November, Saakashvili quit the Odessa job, claiming his office had been obstructed by Kiev.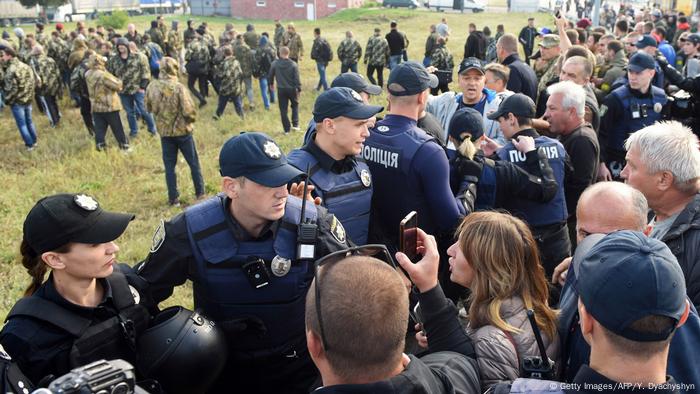 Ukrainian guards faced off against Saakashvili supporters
Wanted for abuse of power
In Ukraine, Saakashvili risks extradition to his native Georgia to face charges in Tbilisi of misappropriating property and abuse of office during his nine-year term as president.
While in Warsaw on Friday, Saakashvili asserted that Ukraine was witnessing a roll-back of reforms and efforts to stem corruption, reiterating that he wanted to get back into politics.
In Georgia between 2004 and 2013, Saakashvili has been credited with pushing through pro-Western and anti-graft reforms between 2004 and 2013. However, his administration fought brief wars with Russia, resulting in the loss of two regions that subsequently declared independence, namely Abkhazia and South Ossetia.
ls,ipj/jm (AP, AFP, dpa)