Fewer Europeans trust the AstraZeneca coronavirus vaccine than both of the alternatives approved for use in the EU, an opinion poll released on Sunday showed.
A study by YouGov also found that at least one in five would refuse to take the University of Oxford-developed jab.
The poll results come more than a month after French President Emmanuel Macron claimed the vaccine was "quasi-ineffective" for pensioners.
A major German newspaper also incorrectly reported that the AZ vaccine was only 8% effective among the over-65s.
Health authorities in Germany, France and Belgium have recently shifted their stance on the jab, having intitially refused to approve it for the use in older people.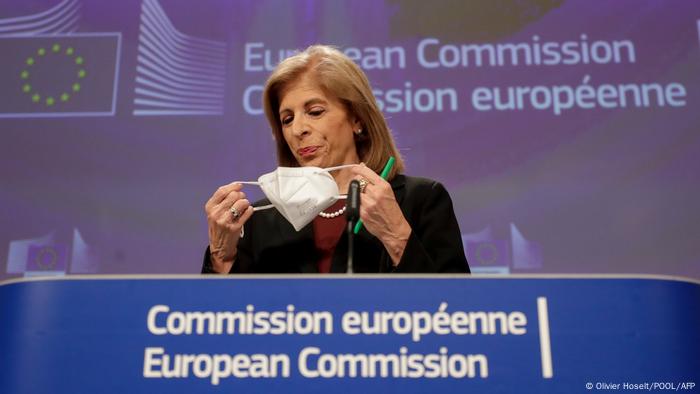 EU Commissioner Stella Kyriakides accused the UK-based firm of reneging on its contract
The Anglo-Swedish pharmaceutical manufacturer has been at the centre of a huge political row with the European Commission.
Officials say it is not sticking to the terms of a contract to deliver enough vaccines to the EU.
What did the poll say?
YouGov polled nearly 7,000 people in total, including respondents in Germany and France. It found as many as 40% of Germans thought the jab was unsafe, while 43% said it was safe.
In France, 43% said the Oxford vaccine was unsafe, and only 33% thought it was safe to use.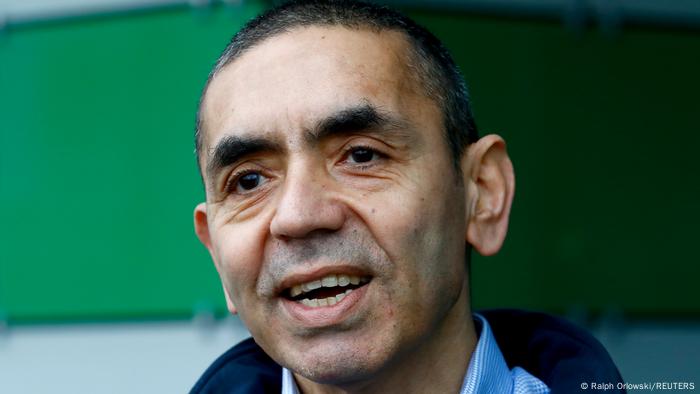 BioNTech CEO Ugur Sahin led the German team that created the first coronavirus vaccine
But trust was higher in alternative EU-approved vaccines: the German-developed Pfizer/BioNTech jab and Moderna.
As many as 66% of Germans said the Pfizer vaccine was safe, and 19% said it was unsafe.
In France, 49% of French respondents said it was safe, while 29% said it was unsafe.
Some 54 percent of Germans said the Modern jab is OK to use, compared to 25% who disagree.
That compares to who 39% say it is safe and 33% who say it is unsafe in France.
French claims about the AZ vaccine
Media reports in both countries have described vaccination candidates turning down the AstraZeneca jab because of safety fears.
French President Emmanuel Macron had suggested in interviews that it might not work for elderly people.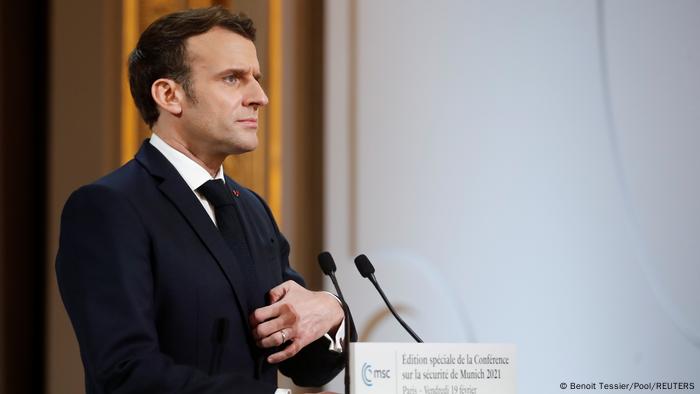 French President Emmanuel Macron said the jab was 'quasi-ineffective' for the elderly
"The real problem on AstraZeneca is that it doesn't work the way we were expecting it to," he told journalists at the end of January. "Everything points to thinking it is quasi-ineffective on people older than 65, some say those 60 years or older."
There is no evidence to support President Macron's claim.
EU regulators recommended in January that the jab could be used, saying it was "safe and effective at preventing COVID-19 in people from 18 years of age."
The Amsterdam-based European Medicines Agency did say there was a lack of data at the time over 'how well the vaccine will work' in adults over the age of 55.
"Given that an immune response is seen in this age group and based on experience with other vaccines," the regulators said. 'EMA's scientific experts considered that the vaccine can be used in older adults."
A peer-reviewed study released in the British medical journal, The Lancet, in December also found it was safe and effective.
But most of the people who took part in that clinical trial were under the age of 55, leading some domestic politicians and regulators to question its results.