Facebook on Wednesday removed a video posted by Janos Lazar, chief of staff for Hungarian Prime Minister Viktor Orban, that sought to incite anti-migrant sentiment in the run-up to parliamentary elections in April.
The video showed Lazar speaking to the camera in a neighborhood in the Austrian capital, Vienna, as he warned that migrants were responsible for pushing "white Christians" out.
Read more: Can Hungary's opposition unite to defeat Viktor Orban?
"Disorder is much higher, there is much more dirt and litter in the streets and the few Viennese still living here say that crime is a lot higher and people are living in bigger fear," said Lazar in the video. "If we let them in and they live in our cities, the result will be crime, poverty, dirt and impossible conditions in our cities."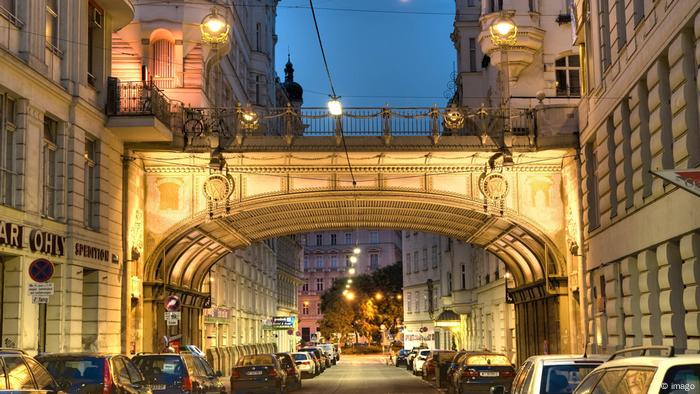 Contrary to Lazar's remarks, Vienna is ranked one of the top cities in terms of quality of life
'Totally made up'
After Facebook removed the video, Lazar posted a screenshot of it, saying it has been taken down for violating the social media platform's community guidelines.
In Vienna, local politicians criticized Lazar's video, saying it amounted to a "totally made up nightmare image" of the city, which regularly among the best cities for quality of life globally.
Read more: Is Europe doing enough to protect human rights?
The Social Democrats, which govern the city with the Greens, demanded an apology from Lazar for what they described as a "racist and xenophobic election strategy" aimed at "incitement against certain groups."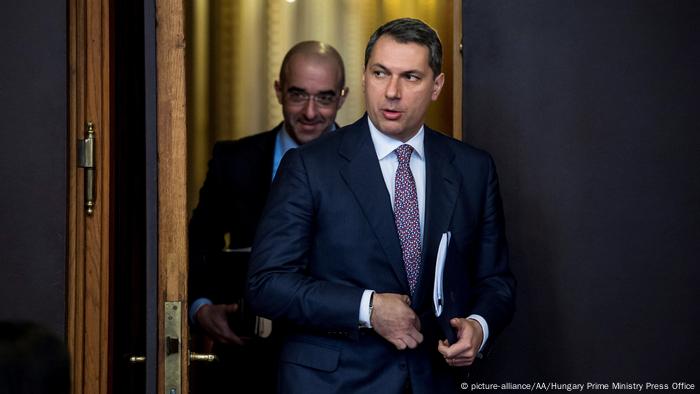 Janos Lazar claimed that a neighborhood in Vienna has "more dirt" and "disorder" due to migrants
'Hatred'
Orban and his right-wing Fidesz party have come under criticism ahead of elections for making migrants the focal point of their campaign.
Last month, UN High Commissioner for Human Rights (UNHCR) Zeid Ra'ad al-Hussein accused Orban of being part of a group of "xenophobes and racists in Europe" who "are casting off any sense of embarrassment." Al-Hussein cited Orban's comments earlier that month when he said Hungarians "do not want our color … to be mixed in with others."
Read more: Rising nationalism and the EU's split with the East
The Hungarian government later called on al-Hussein to resign. On Tuesday, Hungarian Foreign Minister Peter Szijjarto branded the UNHCR an "extremist pro-immigration" body. "We are taking off our globes … we will step into battle and we will not let a single illegal immigrant into Hungary," he added.
But al-Hussein replied that he stands "by every single word" he said. "Hatred is a combustible force; and it will not win — not in Europe; and not today."
DW editors send out a selection of the day's hard news and quality feature journalism. You can sign up to receive it directly here.
ls/sms (Reuters, AP, AFP)