One thing is certain: There's plenty of variety in this year's Eurovision Song Contest — something for every taste, from modern pop songs to sweeping ballads. Some artists are already ranking high, but the final winner on May 18 could still be a big surprise.
There are 41 song entries from as many countries, and our ESC reporters Silke Wünsch and Rick Fulker have studied them all. The rules of the game: Each must pick their five best and five worst songs. Strictly avoiding each other all week, they kept their choices secret. Would there be any agreement, like last year?
Both have been listening to their personal favorites around the clock. Both could have easily picked a Top 10, or more. Apart from the selections in the picture gallery below, Silke, for example, also likes the songs from Italy, Spain, the Czech Republic, Iceland, Norway and Belarus.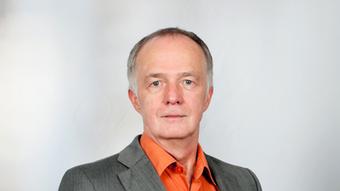 Eclectic musical tastes: Rick Fulker
Rick's picks are different; he gravitates to the ones that are off the beaten track and the musicians who are really proficient. So apart from his faves in the gallery, he also esteems the entries from Switzerland, Belgium, Moldavia and Denmark.
But there's a saying in German to the effect of: You can't argue about matters of taste. So a song's success will probably depend on the right mix of catchiness and uniqueness.
Bookies, fans and even whole nations are currently speculating about which song will make it to the top. Leaving such speculations aside for the moment, Silke and Rick concentrate here on their own favorites. And surprisingly, this time, they made completely different choices:
Earplugs and blinders within reach
Some songs polarize, and in Eurovision history, some of these have gone to the top. Remember the monster group Lordi of Finland and their terrifying costumes and rock racket that swept the competition in 2006? Opinions even differed widely on Salvador Sobral's sugar-sweet jazz ballad two years ago — until he won a landslide victory.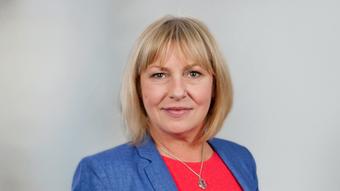 Finds one of Rick's top picks 'unendurable': Silke Wunsch
Some songs in this year's lineup are generating heated fan discussion, be it the screaming voices from Poland with their folk fare or Iceland's not-too-friendly rock title, "Hate Must Win," with the band performing in sado-maso garb.
Even the perplexing entry from Portugal could do well. It's not to Silke's taste, but Rick is enthused. He believes that at the ESC, anything goes — except boredom. From the wide range of safe and — to his ears at least — uninteresting songs, he's picked his five very least interesting ones, which in his opinion don't deserve a playing after the contest ends. In their worst-of Eurovision 2019 lists, Rick and Silke even agree on two songs, so rather than a Flop 10, it's a Flop Eight:
Beginning Sunday, May 12, Silke and Rick will be on location in Tel Aviv and will report throughout the Eurovision week. Come back here for more, and check our Twitter channel @dw_culture.