When European drivers get into their cars as of Saturday (September 1), they may be surprised to learn that overnight their cherished vehicles have become about 20 percent less fuel-efficient and 20 percent more polluting than when they last turned the key.
Read more: Study: Most EU carmakers report false CO2 emissions
Not that many of them are expected to worry about their car's worse ecological footprint. But what those buying a car next week or later may find more difficult to contend with is a car tax bill that could be up to 70 percent higher than for an identical car bought, say, last week or earlier.
That's the figure calculated by the German ADAC motorists' association for Volkswagen's VW up! The GTI model, whose annual taxes are set to rise from €50 ($58) per year to €85 in Germany on an overnight increase in its emissions from 110 grams per kilometer (g/km) to 128g/km.
How come? Well, the car you own after September 1 is obviously still the same as it was in August. But its official — on paper — efficiency and environmental ratings are certified through a new, tougher standard, called the Worldwide Harmonized Light Vehicle Test Procedure (WLTP). In addition, nitrogen oxides (NOx) and particulate emissions are verified by the Real Driving Emissions (RDE) test which, as its name suggests, is conducted on real roads.
That the new WLTP protocol arrives so soon after Volkswagen's diesel emissions scandal is mostly coincidence. But VW's cheating sped up implementation, and opposition from the auto industry faded quickly.
Closer to reality
Until September 1, cars to be type-approved for European markets had to pass a test called the New European Driving Cycle (NEDC) designed in the 1980s and introduced in 1996.
The NEDC is based on a theoretical driving profile and consists of two drive cycles, urban and extra urban. However, the testing procedure fails to take into account options such as larger wheels or any items that increase the standard curb weight. Neither does it account for what is now common standard equipment such as heated seats, air conditioning, four-wheel drive and heated windows.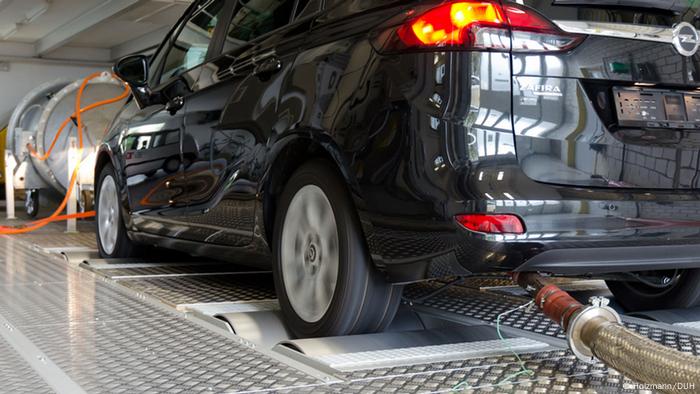 Discussions about the new regulations began in November 2007, when concerns at the mismatch between the NEDC emissions testing and achievable real-world figures first hit the headlines
The WLTP takes all of those factors into consideration, and more. Although also being carried out in a laboratory, the new test cycles are based on real-world driving data and split into four parts — low, medium, high and extra-high average speeds. Each speed range will comprise a variety of phases, including stops, acceleration and braking. While NEDC relied on fixed gear shift points, WLTP specifies different shift points for each vehicle.
Moreover, a complementary Real Driving Emissions (RDE) test has been introduced, which, as the name suggests, is not laboratory-based. Although the procedure sets the types of roads and topography, it can be performed on any roads anywhere in the world. It is this aspect that poses the toughest challenge for manufacturers.
Delays and rising costs
According to car industry officials, it takes twice as long to complete WLTP test cycles than under the old NEDC. What's more, the amount of back-office organization, paperwork and administration has soared exponentially — costs that will inevitably be passed on to the customer.
German carmaker Volkswagen (VW), for example, has already warned that the time-consuming testing procedures will cost it "billions" in the second half of the year, and that it expects significant weaker sales due to delays in type approvals.
Read more: VW finds a use for Berlin's unfinished airport
For premium carmaker Daimler, model certification has also become a challenge. "Today you have to get many more vehicles through than in the past. But the authorities are only prepared to do the tests to a certain extent. It's stuck in a bottleneck and the [WLTP] marker doesn't wait," said Chief Executive Dieter Zetsche.
French auto group PSA appears to be the only major automaker to meet the deadline, claiming that all of its vehicles are now compliant with WLTP protocols. "Our technological choices to treat pollutant emissions allow us to offer to our customers compliant and environmentally friendly vehicles," Gilles Le Borgne, executive vice president for quality and engineering, said on August 29.
Smaller carmakers, are simplifying their ranges they want to have type-approved. "We will go to single-type approval. We don't have the flexibility to cope with such strict measures. We should be back to where we need to be by the end of the year," Suzuki UK said in a statement.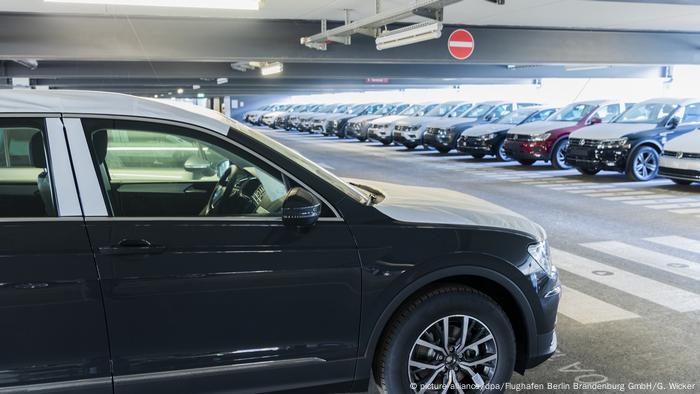 VW has parked around 8,000 cars at Berlin's unfinished BER airport, waiting to get approvals from the German Transport Authority for its yet untested models. Worldwide up to 250,000 VW cars await delivery to customers
Industry's reputation restored?
With the new regulations, Europe can now credibly claim that it has the toughest emissions regulations in the world. But despite its claim the WLTP standard is only being adopted in full by the EU, Norway, Iceland, Switzerland, Liechtenstein, Turkey and Israel. Other countries like China are adopting elements of the regulations, notably around diesel engines. And the United States and Brazil are going their own way.
What's safe to say is that the WLTP won't help the climate very much; it just gives a clearer picture of how polluting our cars really are. The German Association of the Automotive Industry (VDA) has estimated that fuel consumption and CO2 figures will increase by 22 percent on average — meaning first and foremost a welcome windfall for treasuries all over Europe.
Read more: What the emissions scandal means for the environment
And tax income tied to cars' CO2 emissions could be even higher than currently estimated, according to recent reports about emissions manipulations regarding the new WLTP standard.
In July, the European Commission said it had found evidence that carmakers were using "tricks" to make test results look worse than they actually are.
The EU executive cited a "clear risk" that manufacturers were artificially increasing the readings under WLTP, ahead of an important new emissions baseline to be set in 2020.
Last November, Brussels demanded that carmakers cut emissions by 15 percent between 2020 and 2025, and 30 percent by 2030. Higher emissions under the WLTP protocol would subsequently mean less ambitious cuts for carmakers that would be easier to reach over the period.
Among the things the Commission said it didn't want to see were tests carried out with depleted batteries, so that additional fuel was consumed, disabled stop-start functions and "gear-shifting strategies," in which cars were driven in gears that would cause a "significant" rise in CO2 emissions.
So, while the Commission said it would "monitor and support proper implementation" of WLTP, lucky are those, who've bought a new car more recently.