A video called "Marriage Market Takeover," is taking Chinese social media by storm. Part of a marketing campaign called "Change Destiny" by a Japanese cosmetics brand, the documentary-style commercial wants to break gender stereotypes in China, advocating that women be respected even if they are single.
24 hours after its release, on April 7, the video has already racked more than 1.5 million views on Youku, China's top streaming video website, and the hashtag #changedestiny has been discussed on Weibo - China's equivalent of Twitter - for more than 130,000 times.
"Leftover women"
The 4-minute long video follows several single Chinese women living in Shanghai. Categorized as "leftover women," the video shows their frustration when faced with pressure from their families and society.
The term in Mandarin, "Sheng Nu," refers to the group of Chinese women who are over the age 25 and remain unmarried. Not only has the term become popular in recent years, it was also added to the national lexicon by the Ministry of Education in 2007. It has been widely used by state media since then.
"'Leftover women' is an insulting description of women. It also implicates that women do not need independence and career goals, they only need to get married," Li Tingting, one of the famous "Feminist Five," a group of women's rights activists in China, told DW.
In the video, the female protagonists talk about the stigmatization coming from the society: "You become a subject that people talk about," one woman says in the video.
"People think that in Chinese society an unmarried woman is incomplete," says another protagonist.
But besides society's judgment, these women also face intense pressure from their families.
Marriage and filial piety
Filial piety, the notion of respect for your family and elders, is one of the greatest values of Chinese culture. While marriage is about personal choice in the west, not getting married is considered disrespectful to one's parents in Chinese society.
"I won't die in peace unless you're married," one father says in the video.
"It's time to fix this problem. Don't be so cruel to me," another father tells his daughter almost in tears, referring her single status as a "problem."
Many worried parents, following a common practice in China, also actively look for partners for their children in the "marriage markets." They exchange profiles of their children, including information such as occupation, salary, degrees obtained, numbers of property, etc., and look for potential matches.
In the final part of the video, these featured women put their own portraits in one of these "marriage markets" in Shanghai, along with messages explaining their hopes and determination to be independent, turning the concept on its head and looking for their parents' understandings.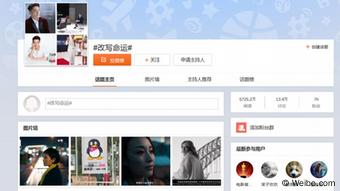 At the time of writing, over 58 million people had read about the #ChangeDestiny hashtag
"I don't want to get married just for the sake of marriage. I won't live happily that way," one message reads.
"I have a great career and there is another term called 'power woman,'" one of the women says in the video.
Women's empowerment in China?
"This video has the potential to resonate powerfully with the ever-growing number of urban, professional women in China who are choosing to remain single rather than giving in to the intense pressure to get married," Leta Hong Fincher, a visiting assistant professor at the Department of East Asian Languages and Cultures of Columbia University, told DW.
In fact, Chinese Weibo users have reacted very positively to the video, with many conveying that they identify with the featured women. A lot of users posted comments such as "don't let pressure dictate your future and walk your own way."
Users also acknowledge that marriage is a personal choice, not only to women but also to men, and society's stigmatization should not play a role.
"To be independent, confident and passionate about life, this is what one should aim for, instead of succumbing to an arranged marriage," one user said.
But how much impact does this campaign need to have to change the traditional perceptions in Chinese society? Fincher, who assisted the production in the video as a consultant, said a single video might not be enough. "But if the video can give women strength and inspire them to fight against the stigma of being single, that would be very positive," said the expert.
Activist Li also said that in order to achieve gender equality in Chinese society, it is important that people are aware of women's rights. "The end of the video has parents showing respect for their daughters' personal choices, and acknowledging their professional achievements, which is also very important for women's independence," said Li.