US President Donald Trump on Sunday urged people in the Gulf Coast to stay vigilant as Tropical Storm Barry follows a slow but steady path north.
"A big risk of major flooding in large parts of Louisiana and all across the Gulf Coast," said Trump. "Please be very careful."
Barry has been downgraded to a tropical storm after making landfall on Saturday as a Category-1 hurricane. By Sunday morning, the storm was still producing sustained winds of 45 miles per hour (72 kilometers per hour).
Late Saturday, the Army Corps of Engineers said they were confident that the levee system that protects parts of Louisiana could hold. But in some parts of the state, water had already started to spill over levees.
Read more: The world's deadliest hurricanes, typhoons and cyclones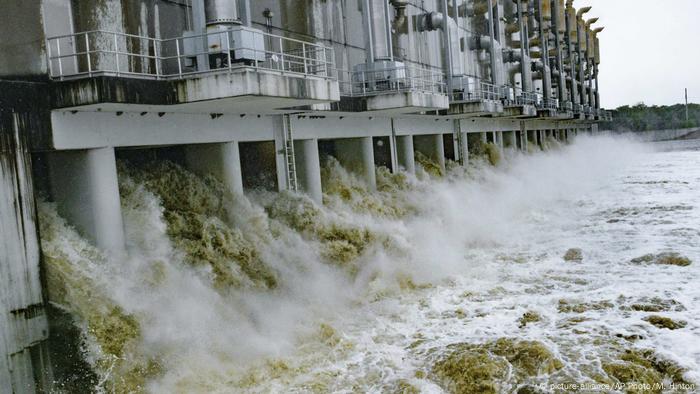 Louisiana is home to the world's largest pumping station in the world, which can pump 8.6 million gallons (32.5 million liters) per minute
'Still a dangerous storm'
The US National Hurricane Center said that even though the storm is slowly weakening, it "is still very much a dangerous storm with impacts only increasing through Sunday."
"Don't let your guard down thinking the worst is behind us," Louisiana Governor John Bel Edwards said during a press briefing.
Emergency services were notably on alert throughout the storm, in part to avoid a repeat of Hurricane Katrina in 2005.
Katrina is the deadliest and costliest hurricane to strike the US. At the time, critics said the government response to the Category-5 hurricane was late and failed to meet the needs of the humanitarian crisis.
Read more: Climate change and extreme weather: Science is proving the link
Every evening, DW's editors send out a selection of the day's hard news and quality feature journalism. You can sign up to receive it directly here.
ls/ (AFP, AP)