Music has always been an integral part of Detroit. It's famous for Motown — Diana Ross, Stevie Wonder, the Jackson 5 — techno and the incomparable Aretha Franklin. But it was opera, another much older sound that saved the city. And it was an unassuming musicologist who planted the seeds and made a city blossom.
Today the Detroit Opera House is a glorious theater and has a $15 million (€12.7 million) yearly budget and sits in the middle of the city's entertainment district with theaters, two new major league sports stadiums, a YMCA and restaurants. But it wasn't always this way. Three decades ago the neighborhood was run down with hardly any life and what is now the opera house was an old abandoned 3,500-seat movie palace from 1922 with holes in the roof and water in the orchestra pit.
One man didn't see any contraction in brining grand opera to this hopeless area in a declining industrial town. David DiChiera, who died on Tuesday at his home, only saw opportunity and hardly anyone had such a lasting impact on Detroit like the unlikely music impresario with no business management or finance training. But he was indeed the one who willed one of the city's most important cultural intuitions into being.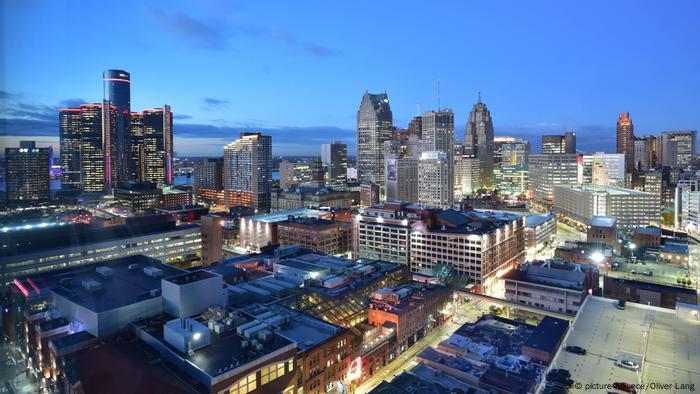 Detroit, still lots of room to grow
"He had an unwavering belief in the role not only of opera in the city, but of the arts as a whole," Salvador Salort-Pons, director of the Detroit Institute of Arts, told DW. "His legacy can be seen in Detroit's thriving artistic community, which has been a key component of the city's revival."
Beyond a hope
Detroit has been on a downward spiral for decades and anyone who could or could afford it left the city for the suburbs. Deadly riots in 1967 in which 2,500 stores were looted or burned were the final straw. After that the city was just a place to work and leave. Stores and restaurants closed. Detroit's decades of dreaming and invention seemed over.
The average household income is now just over $26,000. Public transport is spotty and the population has fallen from a high of 1.85 million in 1950 to around 670,000 today. A huge city of 140 square miles (370 square kilometers) made for two million with all the accompanying infrastructure was left to rot. Attempts to revive the city didn't work.
It was among these bleak circumstances that DiChiera decided to found an opera company. Many thought he was either crazy or delusional. He was not from the city, but knew that it needed anchor institutions to lure people and other businesses.
Read more: Detroit slowly climbs back up on its feet
He was right and by building his theater it gave Detroit a new sense of confidence. After that the city's biggest breakthrough came when Dan Gilbert, the founder and chairman of Quicken Loans, started to move his headquarters to the city in 2010. The company, which is the country's largest retail mortgage lender by volume according to its own numbers now has around 17,000 employees in downtown making it the largest employer in the city and also its biggest taxpayer. In addition, the company has also bought and is redeveloping more than 90 properties with more than 15 million square feet of space in the city.
Since then there has been a constant stream of other companies moving from the suburbs to Detroit's center. More surprisingly Ford recently bought Michigan Central Station, an 18-floor abandoned 500,000 square foot monster near downtown, which the company plans to renovate, adding life to yet another downtrodden part of Detroit.
An unassuming beginning
David Dichiera was born in 1935 to Italian immigrant parents in Pennsylvania and moved to Los Angeles at 10. He earned a doctoral degree from UCLA and was a Fulbright scholar. In 1962, he moved to Detroit to take up a position at the relatively new Oakland University, then called Michigan State University-Oakland, where he was given free reign to develop new programs which he did with abandon like the Meadow Brook Music Festival and the Meadow Brook Theater.
Perhaps with the social backing of his wife, Karen VanderKloot, the granddaughter of William Knudsen, one-time president of General Motors, DiChiera felt he could widen his scope. While still at the university he became involved with opera and in 1971 left the school to found what became known as Michigan Opera Theatre (MOT) based in the city. For years the opera company performed in different theaters across the city. The need for its own building was obvious.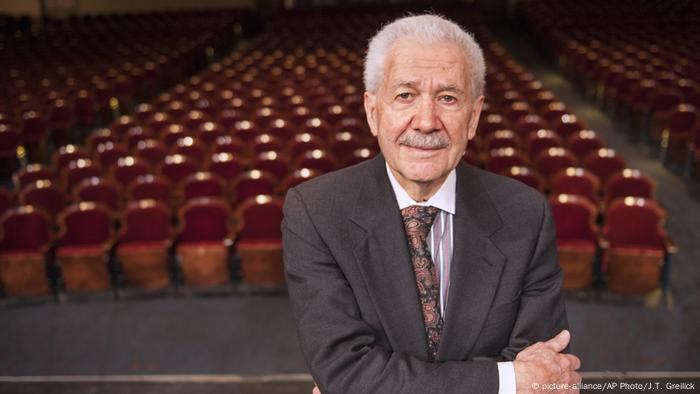 David DiChiera in the 2,700-seat Detroit Opera House in 2016
In 1988, the company bought the dilapidated Capitol Theatre for $600,000. It was a huge financial risk but on the company's 25th anniversary in 1996 the Detroit Opera House was opened by Luciano Pavarotti. From its purchase to 2004, DiChiera nearly single handedly raised the $70 million necessary to renovate the theater, add a 75,000 square foot stage house, redo its six floor office tower and build the ever-important parking structure.
Challenges and a happy end
However, one of his biggest challenges he ever faced was the 2008 financial crisis. The company's debts were piling up and donors were few and far between. It was the opera's darkest hour. Yet DiChiera would not let his quixotic project be stopped. He doubled down and saved the day and in 2013, he raised another $7.5 million and thereby cut the company's interest payments from $2.4 million to $370,000 a year, adding more stability.
In recognition of all his efforts the Detroit Opera House was renamed The David DiChiera Center for the Performing Arts last year. It was his life. Current MOT President and CEO Wayne Brown called him "my hero" and told the Detroit News that the opera "is healthier today than it's ever been. David's personal charisma and charm and his love of opera, dance and theater, plus his ability to work 27 hours a day, endeared him to our board, trustees and the entire MOT staff."
DiChiera was a risk taker who always defied the odds and won. His vision of a strong Detroit is slowly coming to fruition. It is now famous for its rebound and not for its demise. Yet as the Economist pointed out in June, nearly all of the recent renewal is in the downtown and midtown areas, which cover just seven square miles of the expansive city. More needs to be done in the neighborhoods where the poor and underrepresented live. In its next incarnation, the city will need some of DiChiera's foresight, stamina and conviction that Detroit it worth saving and promoting.