A court in the coastal town of Split on Tuesday found Dragan Vasiljkovic guilty of torturing captured Croatian police and soldiers, as well as commanding a unit that destroyed Croatian villages.
The three-judge panel sentenced him to 15 years in prison at the end of a trial lasting more than a year.
The 62-year-old, who commanded a paramilitary force under the nom-de-guerre "Captain Dragan," had been born in Serbia and went to Australia where he was an army reservist. He returned to the Balkans to train Croatian Serb rebels in 1991, to help in their bid to join territory they held with Serbia proper.
Read more: The Balkans: From Yugoslav wars to an ever-tense peace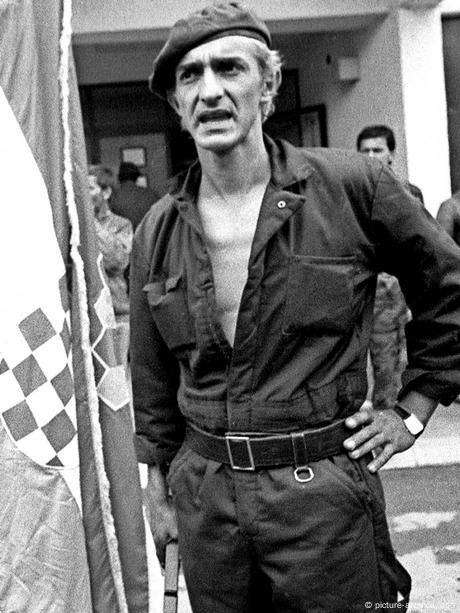 Vasiljkovic returned to the Balkans to share some of his knowledge from the Australian army reserves
The court cleared Vasiljkovic of accusations that he murdered captured Croatian soldiers. He was, however, found to have been responsible for the deaths of at least two civilians as well as the use of torture against prisoners.
'Fascist process'
After living for a time in Belgrade after the failed campaign in Croatia, he returned to Australia where he worked as a golf instructor. Vasiljkovic, known in his adopted home of Perth as Daniel Snedden, was arrested in 2006 and became Australia's first-ever extradited war crimes suspect in July 2015 after a lengthy legal battle.
Vasiljkovic, who was believed to have worked for Serbia's secret service during the war, has claimed innocence throughout trial, saying the proceedings were rigged. "This is an oppressive fascist process," Vasiljkovic said during closing statements. "Not only did I not commit any crimes that I am charged with, I can only ask why I was brought here and charged in the first place."
The judges said they would take into account the time Vasiljkovic served in detention in Australia and Croatia, meaning he has three and a half years of his sentence remaining.
rc/kms (AP, Reuters, dpa)