Wednesday's court order would bring the number of operating reactors in Japan down to just two of 43 as nearly all were shuttered in the wake of the Fukushima disaster, the worst nuclear accident in a generation.
"This is a wake up call for nuclear industry and the government. They can no longer take for granted that the judiciary will follow the old ways," Mutsuyoshi Nishimura, a former Japanese government official and chief climate change negotiator, said after the decision.
Judge Yoshihiko Yamamoto said operator Kansai Electric Power Coroporation (Kepco) had not fully explained how it upgraded safety features at the two Takahama reactors to comply with stricter post-Fukushima safety standards.
According to the judge's verdict, the utility has not fully revealed its design philosophy or its evacuation plans in case of a severe accident and a massive tsunami.
Television footage broadcast images of local residents cheering Yamamoto's decision.
Reactors No. 3 and 4 had restarted this year after a high court granted them permission in December. The No. 3 reactor restarted in late January, while the No. 4 reactor had to be shut down late last month after operating just three days because of a series of technical problems.
The power plant lies on the coast, to the north of Kyoto, and about 350 kilometers (215 miles) west of Tokyo.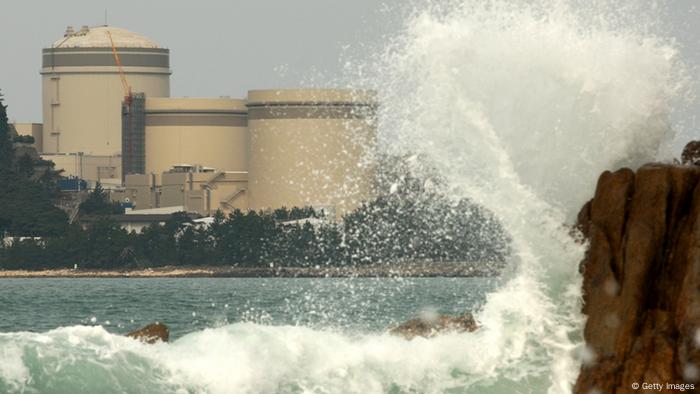 Japan's entire stable of reactors was shuttered after the tsunami-induced meltdowns at the Fukushima plant
The Fukushima factor
Kepco called the court's decision "disappointing" and said it planned to appeal. "This court order is not something the company can accept," Kepco said in a statement.
The utility enjoys the support of Prime Minister Shinzo Abe's government, which wants to restart as many reactors as possible, despite popular opposition.
The government says nuclear energy should remain a key power source for Japan, which has few natural resources to draw on for power.
jar/msh (AFP, AP, Reuters)