Hillary Clinton, the Democrat candidate for the US White House, currently leads Republican presidential nominee Donald Trump 50 to 42 percent, according to results from a Washington Post-ABC News telephone poll released on Sunday.
The poll showed that Clinton's lead has grown from four to eight points following her nominating convention, a larger boost than Trump received from the Republican convention,which revealed a party split by divisions over the choice of candidate.
Clinton would also seem to have profited by several recent controversies surrounding Trump, notably his denigration of the family of a Muslim-American soldier killed in Iraq.
Trump strongly criticized the family of Army Capt. Humayun Khan after the soldier's father took the stage at the Democratic convention to rebuke the Republican candidate for views he has expressed on Muslims, including the proposition to stop any Muslim entering the United States.
The poll showed most respondents disapproving of Trump's handling of the matter, with even 61 percent of Republicans saying he had behaved incorrectly.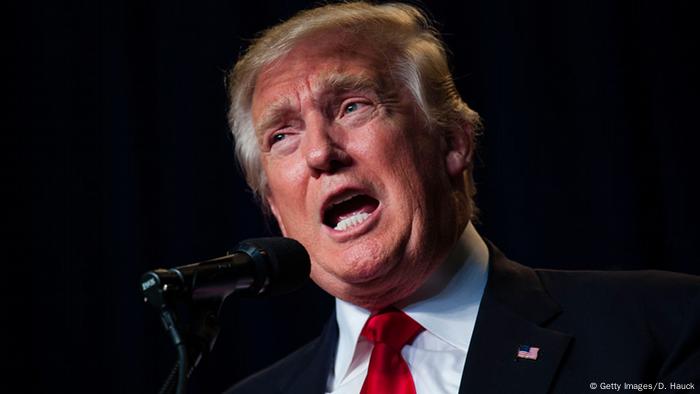 Trump has not shied away from controversy
Strong divide
The poll showed a strong educational divide in US society between Clinton and Trump supporters. Trump receives 25 percent more backing among whites without college degrees, while Clinton has a six-point lead among whites with college degrees, according to the results.
However, white men with college degrees still favor Trump by a high single-digit margin, while he trails by almost 20 points among white women with degrees - a likely reflection of the seemingly misogynist remarks the real-estate mogul has made during his campaign.
However, the survey showed that overall satisfaction with both candidates is low: Nearly six in 10 registered voters said they were unhappy with both Clinton and Trump.
The candidates will have their next major chance to influence voters at three presidential debates scheduled for late September and October, shortly before the presidential elections scheduled for November 8.