The Japanese media reported on Friday, October 24, that former Japanese Prime Minister Yasuo Fukuda would hold talks with Chinese President Xi Jinping in Beijing next week to improve ties between the two countries. Fukuda's visit comes as Tokyo is trying to set up a first official meeting between Prime Minister Shinzo Abe and Xi on the sidelines of the Asia-Pacific Economic Cooperation forum in November.
The last four years have seen Sino-Japanese relations degrade to historic lows, with the governments trading blows couched in diplomatic niceties - and sometimes not even that - while the media and nationalist elements on both sides have whipped up their respective populations into a frenzy of distrust and hatred.
The causes of this shared antipathy to one another are numerous and rooted in historic rivalries, but the recent downward spiral can be traced back to the arrest of a Chinese fisherman in September 2010 in waters close to a group of uninhabited islands in the East China Sea that Japan controls and knows as the Senkakus. Beijing, on the other hand, claims sovereignty over the five islands - the Diayou archipelago.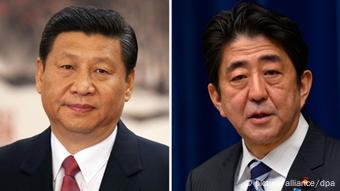 Tokyo is trying to set up a first official meeting between Prime Minister Shinzo Abe and Xi Jinping
The fall-out from that arrest was swift and dramatic. Mobs went on the rampage in more than 100 cities across China targeting Japanese companies. Japan responded by buying the islands from the family that owned them and nationalizing the territory.
Floodgates opened
With that action, the floodgates were opened and issues that had previously been simmering were once again brought to the boil. China has criticized politicians' visits to Yasukuni Shrine, the Tokyo shrine that is the last resting place for the souls of the millions of war dead but also, critically, 14 Class-A war criminals.
China has also regularly repeated that Japan needs to re-examine its history, particularly which is related to its invasion and brutal occupation of the Asian mainland in the early decades of the last century, and face up to issues such as the Rape of Nanjing and the forced use of "comfort women" for the Japanese military.
For domestic political reasons, as well as his own conservative credentials, PM Abe has not been able to give in on the majority of those points, but it is clear that Japan has not stopped trying to bridge the gulf that has opened between the two neighbors.
"Abe has never been averse to improving ties with China, but there have been certain issues that he has felt he could not back down on," Jun Okumura, a visiting scholar at the Meiji Institute for Global Affairs, told DW.
"In China, there has been 30 years of propaganda of just how horrible Japan as a nation state is," he added. "But my sense is that the real change this time has come on the Chinese side."
Increasing exchanges
Analysts point to a series of increasingly high-profile exchanges of political and business leaders in recent months, the most recent of which only took place this week.
On Wednesday, October 22, Taro Aso, the Japanese deputy prime minister, met Zhang Gaoli, his Chinese counterpart, on the sidelines of the meeting of finance ministers of the Asia-Pacific Economic Cooperation organization. Aso's key message was that Abe very much hopes to be able to hold a first meeting with Chinese President Xi Jinping during the forum's annual summit in November.
And the signs are positive, Okumura believes. "China also wants better relations with Japan, in part because Japanese investment in China plummeted this year," he said. "The Chinese economy is slowing down, labor costs are rising and China suddenly sees a lot of competitors. Economically, they cannot afford to leave any stone unturned, and Japan is a market of 127 million consumers right on their doorstep; they need to make the most of that."
Ian Bremmer, the founder and president of the Eurasia Group, is similarly optimistic about the geopolitical situation in the Asia-Pacific region, if only for the immediate-term.
Long-term concerns
"The rise of China is something that everyone in Japan rightly understands to be a long-term problem, but if you ask me, for the foreseeable future, I feel pretty good about geopolitics in Asia," Bremmer said.
And that optimism is in large part down to the relatively recent emergence of genuine leaders in the two nations.
Both Abe and Xi are "charismatic," Bremmer said, "both are promoting economic transformation in their respective nations and are experiencing some success, and are promoting change on their terms, their timeframes and according to their priorities."
"I won't pretend that I am optimistic long-term ... but I do believe that in the near-term that all of them would like to see more stability in their backyards," he added.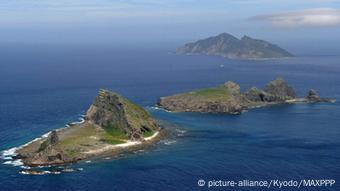 Beijing claims sovereignty over the five islands and knows them as Diayou archipelago
The indications that Japan and China are attempting to rebuild bridges - including more Chinese tourists arriving in Japan and cultural exchanges - are clearly in place, he said, although there remains a caveat.
'Things could get very ugly'
"None of this makes me say that Japan and China are going to be fine ad infinitum because if China's domestic reforms do not work or they get pushed back and they start going down the nationalistic route, then things could get very ugly indeed," Bremmer said. "There is still massive uncertainty."
The flashpoint for China and the wider region remains Beijing's territorial claims in the South and East China seas, he added, where China may have been given a slightly freer hand as Washington is embroiled in crises on other parts of the planet and sees no critical and immediate threat to its own interests.
"I don't see China wanting to stir up massive geopolitical tensions anywhere just now," Bremmer said. "I think they feel they gave over-extended themselves on that front. A couple of years ago, at the start of the Obama administration, they ended up with a backlash that led to a lot of countries in the region embracing and supporting the US more than China would have liked."