Chile is willing to grant political asylum to Venezuelan opposition politician Freddy Guevara, Chilean Foreign Minister Heraldo Munoz said on Monday.
Guevara, who has not yet filed for asylum, had fled to the Chilean embassy in Caracas on Saturday.
The Venezuelan Supreme Court, which is packed with government loyalists, ordered on Friday that Guevara be stripped of his immunity and prosecuted for crimes of "association, persistent public instigation and the use of an adolescent to commit crimes."
Twelve governments — including those of Mexico, Brazil and Canada — issued a joint statement on Saturday calling the Supreme Court's accusations against Guevara a "new blow to the rule of law and separation of powers in Venezuela."
The 31-year-old lawmaker is the vice president in the opposition-controlled National Assembly. The body had decided legislation until President Nicolas Maduro created an all-powerful pro-government Constituent Assembly to replace it in July.
Read more: Who makes up Venezuela's political opposition?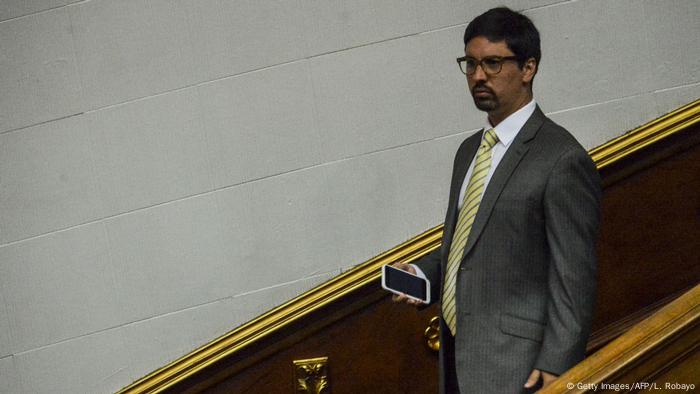 Guevara has been investigated for his involvement in anti-Maduro protests
The Constituent Assembly has itself been probing Guevara for his involvement in mass demonstrations against Maduro during the summer in which 125 people were killed.
Several other Venezuelans have also sought protection from Chile recently. Five judges first fled to the Chilean embassy in Caracas in August before four were able to escape to the Chilean capital of Santiago via Columbia in mid-October.
Oil-rich Venezuela has suffered an economic and political crisis since international oil prices crashed in 2014.
Read more: What is going on in Venezuela?
amp/kms (AFP, eldario.es, EFE)