Kapenda Ndimuwanakupa recently completed secondary school in Windhoek, Namibia. The 19-year-old was also recently in Germany on a media internship, which he partly "crowdfunded" using a video that he posted on YouTube. Media-savvy Kapenda is a direct result of his continent's digital revolution in recent years.
"We all got taught how to use computer and [...] information networks, like Google for example, to search information that you can use for class work and doing projects," he told DW.
Kapenda was attending a state-run school in Windhoek. And his school wasn't that unique in its computer education, he says.
Schools experiment with tech
Despite Namibia being one of the richest countries in sub-Saharan Africa, Kapenda's educational experience is becoming less of an exception in other cities in Africa. For three years now, education authorities have been experimenting with media labs in over 60 secondary schools in Abuja, Nigeria, according to Iyke Chukwu, a teacher-trainer for digital learning with the Federal Capital Territory Secondary Education Board. But most teachers aren't all that enthusiastic about technology, he says.
"[W]hen you bring these ideas, the initial reaction is resistance because they are looking at cost," Chukwu added.
Teachers are expected to buy their own laptops that they would use at work. And with their low salaries, it would take teachers a few years to pay for a laptop. Companies like HP have stepped in, offering special programs that allow teachers to pay in installments.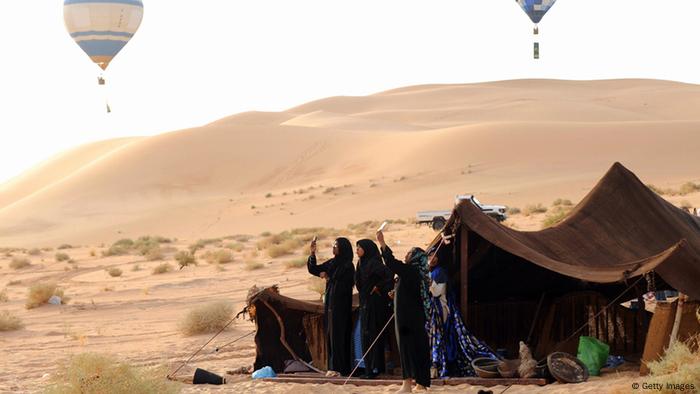 You can access a mobile network from just about anywhere in Africa
Exploiting mobile connectivity
Whereas teachers can be given access to technology via special buying programs, one other challenge can't be fixed that easily.
"They [the government] were putting the cart before the horse because before you can talk about technology in the classroom, you need to talk about electricity," Chukwu says.
But there may be solutions. For example, the people behind Ushahidi in Kenya are developing a solution called a modem-like device that is supposed to switch over to the mobile Internetwhen there's a power outage because it has an eight-hour battery. The device is called BRCK, pronounced brick.
Meanwhile, software giant Microsoft is beaming the Internet via unused TV frequencies in Kenya, also helping to reduce reliance on electricity. Google also has a similar project in South Africa.
Phones not allowed in the classroom
It is hard to get an objective sense of the results of the initiatives funded by technology companies because they may have their own motives, says Catherine Jere, a research officer with UNESCO's Education for all Global Monitoring Report.
And getting the latest technology may not always be the most effective use of funds, she adds. With an average of 43 pupils to one teacher, Africa has the worst ratio in the world, according to the 2013/14 Education for All Global Monitoring Report. That figure doesn't reflect the reality in some countries where there are as many as 200 pupils in a classroom - less than 50 percent of African children complete primary school education.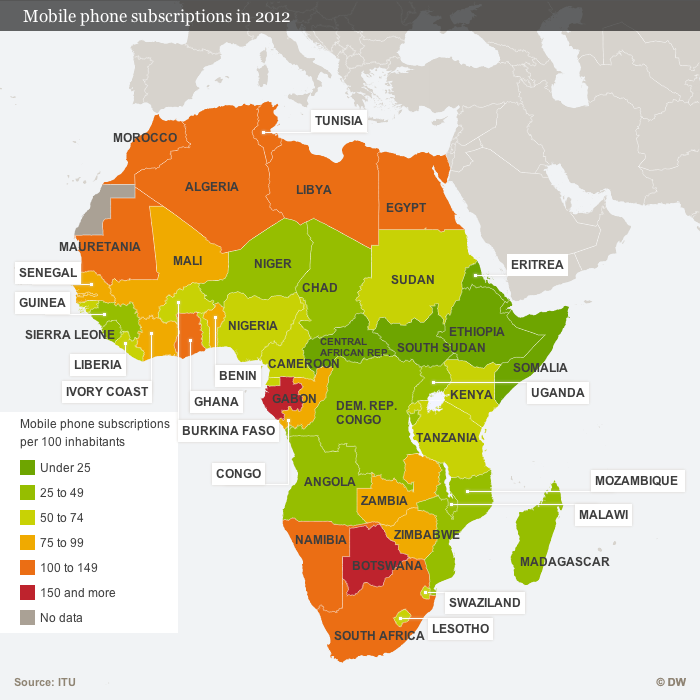 And a lot of the initiatives, like the one in Abuja, Nigeria, or in Namibia, don't focus on exploiting the technology that millions of Africans have access to.
"For now, use of phones in school is taboo, so once a teacher sees a student with a phone, the next thing is they are seizing the phone and they can destroy the phones," Nigerian teacher-trainer Iyke Chukwu says. "It's sad that we have not yet been able to see the amazing potential in the use of cell phones as an educational tool in our schools."
Even more people will own smartphones in the near future. Africa's smartphone market is expected to double within four years, according to US-based market research company IDC. And smartphones are getting cheaper. This year, South Africa-based telco, MTN, released an android-based smartphone for 50 dollars, possibly the cheapest on the market.
Smartphones and mobile devices could one day help solve the problem of access to textbooks because people can download books online at a lower price - or even for free.