The Bundesliga's financial growth has continued for a 12th straight season with the announcement that it generated 3.24 billion euros ($3.47 billion) in revenue during the 2015-16 season.
The 23.7 percent increase from the previous year's figures means the revenue level surpasses the three-billion euro threshold for the first time, with 13 of the Bundesliga's 18 teams posting revenue in excess of 100 million euros.
Germany's second division, which had generated total revenue of more than 500 million euros for the first time in the prior season, posted revenue of 608.3 million euros in 2015-16, an increase of 20.6 percent.
Bayern Munich, the league's top club, account for 18.2 percent of the Bundesliga's income, having announced revenue of 592 million euros in December. All revenue streams grew for Bayern, though commercial income led the way, fueled by sponsorship and merchandising.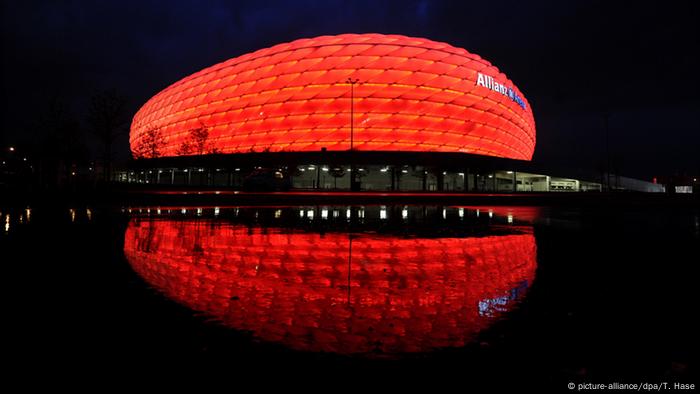 The Allianz Arena, home of Bayern Munich, whose annual revenue of 592 million euros is the highest in the Bundesliga
The figures, presented by the German Football League (DFL) in their annual Bundesliga Report, illustrate the rapid growth of Germany's top flight, a sentiment echoed by DFL CEO Christian Seifert.
"[The results] epitomize the prevailing, unfettered momentum of the entire Bundesliga universe," Seifert said in a statement.
"But they are also evidence for just how precious an asset German professional football really is. Likewise, they provide an indication as to what extraordinary opportunities are available, thanks to this sound basis.
Seifert pointed towards the opportunities for further growth and plans to raise the profile of the league in China, whose domestic football league is experiencing meteoric growth.
"The DFL strives to further optimize the conditions for German professional football on multiple levels," he said "For instance, theextensive exchange with Chinese football represents a major achievement towards further raising the Bundesliga's profile in a country where the number of fans is estimated between 400 million and 500 million."
mds/pfd (AP, Reuters)