Xi is set to visit India for the first time from September 17 to 19 and meet Indian PM Narendra Modi. Xi's trip to the region - which includes visits to Sri Lanka, Tajikistan, and the Maldives - follows a pledge by China's neighbor Japan to invest 35 billion USD in India over the next five years, including the introduction of bullet trains. During his trip, President Xi is expected to commit to investments of millions of dollars in India's rail network and step up commercial ties, despite a longstanding territorial dispute which has overshadowed their relationship since India suffered a border war defeat against China in 1962.
The 2,400 miles-long Line of Actual Control (LAC), which delineated an informal cease-fire after the 1962 war, now serves as the de facto border between the Asian giants. Both countries openly accept that they have different definitions of the LAC, but mutually agree not to break the status quo in the area. However, they frequently trade accusations of incursion.
Liu Zongyi, an expert on Indo-Chinese ties at the Shanghai Institutes for International Studies (SIIS), speaks in a DW interview about China's interest in South Asia and explains that while the border issue remains the biggest obstacle in Indo-Chinese ties, both countries should continue to focus on cooperation and maintaining peace in the border area, should the dispute not be solved in the short run.
DW: Given a host of disagreements over a number of issues, ranging from trade to territorial boundaries, how would you describe current Indo-Chinese ties?
Liu Zongyi: China-Indian relations include both cooperation and competition. But cooperation has no bounds, and competition is limited. In general, the relationship is a partnership as China and India have many common interests: On a global level, both of them are members of BRICS, BASIC and G20 groups.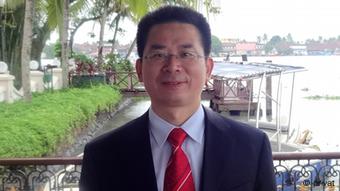 Zongyi: 'China is India's biggest trading partner and bilateral economic cooperation has swiftly increased over the past ten years'
They have a common stance on many WTO issues, climate change, reform of the international financial system, the conflict in Syria, etc.
In July, China and India announced they would set up a BRICS bank together with Russia, Brazil and South Africa. On a regional level, both of them want regional stability and economic prosperity and have common interests on issues such as anti-terrorism and Afghanistan. On a bilateral level, China is India's biggest trading partner and bilateral economic cooperation has swiftly increased over the past ten years.
PM Modi sees infrastructure construction and manufacturing as priorities for India's economic reform, and China can provide the equipment, technology and experience at a low cost. Of course, there are still some problems in Sino-Indian relations, but I believe both sides will resolve them through peaceful means and gradual negotiations.
What does President Xi intend to achieve during this trip both in terms of economic and political ties?
During this trip, President Xi would like to build up a cooperative framework with South Asian countries. According to reports, the Chinese side has already negotiated with India about upgrading the country's railway system, training railway workers and setting up Chinese industrial parks. Of course, President Xi and PM Modi will also talk about the border issue and other subjects.
India and Japan recently declared a special strategic partnership. How far does President Xi want to take Indo-Chinese ties?
The Indo-Japanese special strategic partnership is empty. India wanted to sign a nuclear agreement with Japan and bought amphibian aircraft, but they are disappointed. The Chinese will provide what PM Modi most wanted, meaning that China will strongly support PM Modi's case for economic reform.
What role does the border dispute between India and China play in the relation?
The border issue is the biggest obstacle in China-India relations. But in the past half century, the border area has been peaceful. China and India are still negotiating this issue. Both parties signed a framework agreement to resolve the border issue and have reached several agreements to keep the border area peaceful. Last year, when PM Manmohan Singh visited Beijing, an agreement on border defense cooperation was reached.
Now the problem is that the Line of Actual Control between the two nations has not been made clear. Indian mass media and some strategic and military elites often hype the border issue, claiming a Chinese army invasion of Indian territory for their own interests. In fact, the Indian army also frequently enters areas claimed by China, but Chinese mass media don't report on it.
From the Chinese scholar's perspective, if China and India cannot solve the border issue in a short time, this issue should be put aside continuously and both states should instead focus on cooperation in other fields. But both sides should maintain peace and tranquility in the border area, just like in the recent decades.
What are China's main interests in South Asia?
China's main interests in South Asia are as follow: to have a peaceful, stable and prosperous periphery; the security of the Chinese in South Asia; economic trade, including Chinese overseas foreign direct investment; as well as safe sea-lanes for goods and energy along Indian Ocean.
During his recent trip to Japan, PM Modi warned about an expansionist mindset in Asia, comments viewed as targeting an increasingly assertive China. Against this backdrop what is China willing to do to reassure countries like India of its peaceful rise?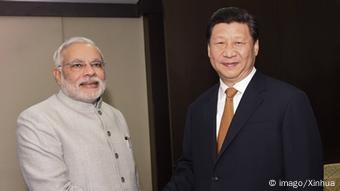 'China will strongly support PM Modi's case for economic reform,' says Liu
The Indian Foreign Minister denied PM Modi's speech was against China. From the Chinese perspective, the Diaoyu Islands (called Senkaku by Japan) are Chinese territory, but are occupied by Japan. So Japan is an expansionist from the Chinese perspective. Modi didn't make that clear.
The Chinese Silk Road economic belt (SREB), the maritime Silk Road (MSR), the Bangladesh–China–India–Myanmar (BCIM) and the China-Pakistan economic corridors (CPEC) are designed to pursue a prosperous "Indo-Pacific Era," and not a geostrategic one based on military groups or value coalition. Both the Chinese goal and means in this context are peaceful. And these plans are accepted by many countries along SREB, MSR, BCIM and CPEC.
Dr. Liu Zongyi is Research Fellow at the Institute for World Economic Studies and Centre for Asia-Pacific Studies at the Shanghai Institutes for International Studies (SIIS).