A baby panda born in Malaysia's National Zoo in Kuala Lumpur made her fluffy debut on Saturday.
The four-month-old female cub, who has not yet been named, slowly crawled towards the group of photographers and reporters watching her behind a glass shield in the zoo's air-conditioned panda enclosure.
Most of the time, however, the baby panda was content to lie on her belly.
Read more: China plans huge national park for pandas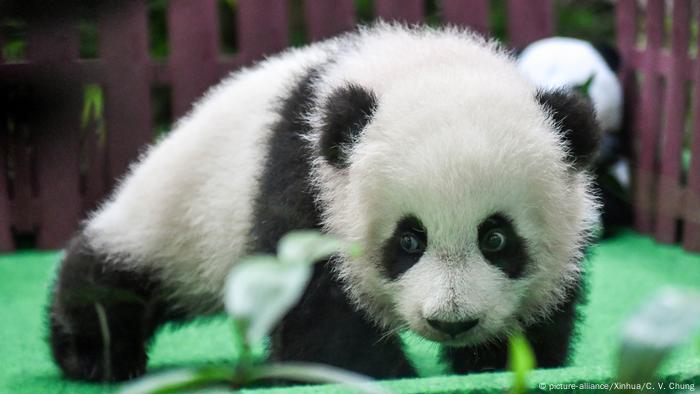 There will be an online competition to name the four-month-old cub
"The cub weighs nine kilograms (20 pounds). She is so cute. Her growth is quite fast and she is already able to move slowly," Mat Naim Ramli, director of the National Zoo's panda center, told reporters.
He added that the baby, mother and father are all in good health.
Chinese Ambassador Bai Tian said it was good to see that the cub was "comfortable and happy." He added that there would be an online competition to name the new baby panda.
Read more: Panda twins give France first live panda birth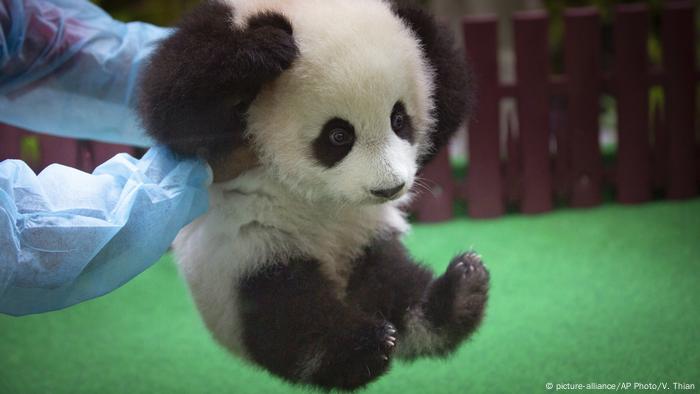 Although one day she'll grow to love bamboo, this little cub is strictly on a diet of her mother's milk
Natural reproduction success
The cub is the second offspring of panda parents Liang Liang and Xing Xing — both are on a 10-year loan to Malaysia by China and have been in the zoo since 2014.
The baby's birth is a rare success story in the difficult field of natural reproduction among giant pandas in captivity, who are known for being rarely in the mood to mate and are often clumsy during the act.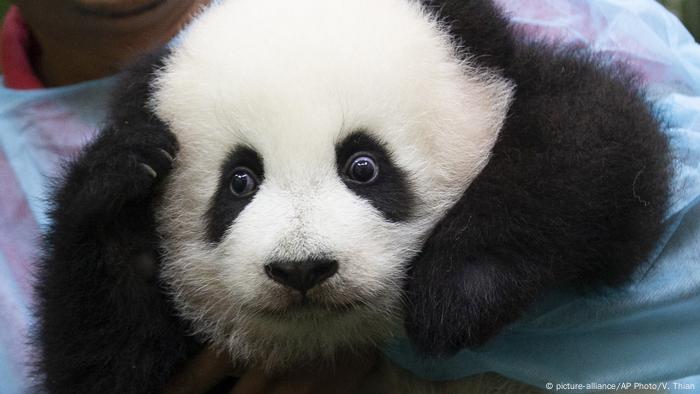 When this cub is 2 years old, she'll return to China, like her sister
Read more: Pandas under pressure
The cub's sister Nuan Nuan was also a product of natural reproduction. She was born in August 2015 but was sent back to China last November as part of a deal to return panda cubs that were born in captivity once they reach 2 years of age.
Mat Naim said the success of having two cubs born at the Malaysian zoo's panda center was helped by having a healthy pair of pandas that "are able to accept each other".
According to the World Wide Fund for Nature (WWF), there are only 1,864 giant pandas left in the wild. They tend to live in bamboo forests located in the mountains of western China.
rs/ng (AP, AFP)
Each evening at 1830 UTC, DW editors send out a selection of the day's hard news and quality feature journalism. You can sign up to receive it directly here.