Austria is cracking down on illegal immigrants and asylum seekers thought to be illegally claiming benefits. Interior Minister Maria Fekter says 500 police officers will be given the task of tracking down those accused of ripping off the state.
The officers are also to receive special training in dealing with foreigners and are to conduct nighttime raids on refugee centers and buildings housing asylum seekers. Neighbors are being asked to tell police about the shopping habits of those seeking asylum.
Fekter said the aim was to expose those who are ripping off the system.
"Some of them are operating illegal vehicle workshops," Fekter said. "There are some who have registered dozens of vehicles. And so we are investigating the details to see if these people really require aid."
Raids over the past week led to six arrests on charges of illegal residence. Over 100 people were given notice that they did not meet the criteria for state aid.
The minister says that the cost of providing food and shelter for Austria's 19,000 asylum seekers is around 100 million euros ($130 million) a year.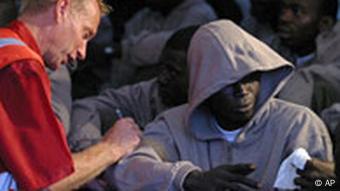 Asylum seekers often arrive on islands just outside of Europe
Apart from the basic necessities, asylum seekers receive an allowance of 40 euros each month and are not allowed to hold down jobs. Some are given community work, while others sell newspapers on the street. Most struggle to survive during the long bureaucratic process of applying for asylum.
Asylum seeker abuse?
The crackdown has drawn criticism from NGOs, which say it's another case of a hardline-minister making political capital out of a vulnerable group.
The aid agency Caritas says questioning neighbors and others about asylum seekers' shopping habits was a throwback to a time of spying and denunciation.
In a recent report on Austria's treatment of asylum seekers, human rights group Amnesty International said the country was not meeting its international obligations.
"The background is the political situation where you have to tighten up against the right wing, the far right and all other awful arguments - but in the core they are not willing to understand that asylum law is at the core of human rights protection," says Heinz Patzelt, Amnesty's secretary-general in Austria.
"They could easily achieve everything that's necessary, they know how to do it but they are not doing it and they are really to shame and blame for that," he says.
Contradiction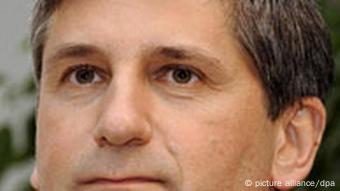 Spindelegger says Austria needs skilled migrants
Ironically, the Interior Ministry program comes as another arm of government is calling for an increase in migration - something rarely heard of from any Austrian government official.
But Foreign Minister Michael Spindelegger says the country needs more skilled workers to support an aging population.
"That's why we simply need, for the future, immigration, and we can either wait and see whether it happens or we can actively encourage it," Spindelegger said. "And I am in favor of us actively supporting it and seeking out those who will come to Austria.
"We must differentiate between those who are seeking asylum in Austria and the others who want to come here to live and to work - we can actively support them," he added.
Both ministers are from the conservative People's Party, which is appealing to the business community with its call for more migrants, and to anti-foreigner sentiment with its crackdown on asylum seekers.
Not surprisingly, Austria's far-right parties are cheering the interior minister's crackdown while condemning the foreign minister's call for more migrants.
Author: Kerry Skyring/dfm
Editor: Chuck Penfold