A European Commission aim to standardize asylum rules across Europe by 2012 has prompted fears that German asylum law would be significantly weakened.
Germany's Ministry of the Interior has said it will oppose some of the proposed changes to set minimum standards for the treatment of asylum seekers.
"The plans of the commission for an EU asylum law will lead to longer asylum proceedings and higher costs," Ole Schroeder, the ministry's parliamentary state secretary, told Germany's mass-circulation daily Bild on Friday.
The Ministry of the Interior said that while it was generally in favor of harmonization plans, it had concerns about details of the law.
Schroeder, a member of Chancellor Angela Merkel's Christian Democrats (CDU), said Germany would resist aspects of the proposed law when EU interior ministers meet to discuss it in Brussels on Thursday.
"In Brussels, the government will fight so that the core of our proven asylum law is not infringed upon," said Schroeder.
Prevent the deportation of minors
According to the commission, each EU country should decide upon asylum applications within six months, with an extension up to one year in complicated cases.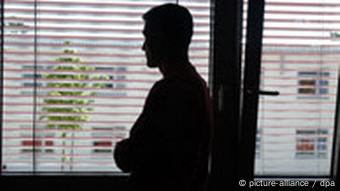 The EU Commission wants each country to decide on asylum applications within six months
It also plans to prevent the deportation of minors whose siblings are in the process of claiming asylum along with their minor siblings.
Opposition was also voiced by Alexander Dobrindt, general secretary of the CSU, the CDU's Bavarian sister party. He told the German newspaper Muenchener Merkur on Friday that Europe would not be allowed to water down German asylum law.
The European Commission denied reports in Bild that Germany would lose its ability to deport asylum seekers whose applications held no merit on arrival at German airports.
Bild had also said that member states would be forced to give asylum seekers the same welfare rights as their own citizens, a claim that was also denied by the commission.
"There is no question of the core of German asylum law being infringed upon or the door being opened to bogus asylum seekers," said a commission spokesman on Friday.
'Cheap populism'

Criticism of the proposals was condemned as "cheap populism" by Karl Kopp, European expert for the refugee organization Pro Asyl.
He told the Suddeutsche Zeitung on Friday that the commission aimed to introduce minimum standards for asylum procedures and conditions.
"In some countries, asylum seekers get their own apartment," said Kopp. "In others they are homeless and don't even have a bed. That must change."
Author: Richard Connor (AFP/AP/dpa)
Editor: Andreas Illmer