Australia's new "no advantage" policy on asylum seekers was announced on August 13, 2012, and specifies that "any irregular maritime arrivals" after that date are to be sent to the remote Pacific islands of Nauru and Papua New Guinea's Manus Island.
The government's policy aims to deter asylum seekers from making the boat journey from Indonesia to Australia. Specifically, it seeks to prevent further drownings, in light of the deaths of nearly 1,000 people en route to Australia since 2001.
But the government's approach has drawn criticism, and a record number of almost 8,000 asylum seekers have arrived since the announcement was made in August.

Given the limited capacity of offshore holding centers for refugees, the increased number of arrivals has forced the government to release asylum seekers into the community on temporary visas - with no employment rights and limited financial assistance.

"Some people will be processed in Australia and processed in the community, but will remain on bridging visas, even after they are regarded, through the process, as refugees," said Minister for Immigration and Citizenship Chris Bowen to reporters in Sydney.

Australia's boat people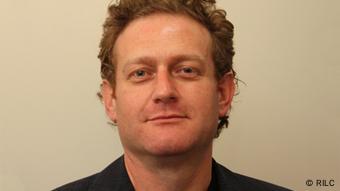 Government plans were challenged by immigration activists, like David Manne
The issue of asylum seekers has long been controversial in Australia. When the current Labor Party government came to power in 2007, it abolished the former Liberal government's Pacific Solution policy of offshore processing. Now, the government is sending asylum seekers back there.

The new approach follows an earlier attempt by the government last year to send asylum seekers to Malaysia, which was challenged in Australia's High Court, and ultimately declared illegal. A central figure in the High Court challenge, executive director of the Refugee Immigration Legal Centre (RILC) David Manne, says the government isn't upholding its international obligations.

"The no advantage test is completely incompatible with international principles and practices when it comes to refugee protection, and is punishing the very people it should be protecting," Manne said in an interview with DW.

Most of the maritime asylum seekers in Australia come from countries such as Sri Lanka, Iran, Afghanistan, Pakistan and Iraq, where they say they face persecution if sent home.

In recent weeks, the government has deported 426 Sri Lankans involuntarily, and some voluntarily, bringing the total number of deportations to 525 since August 13. The government posits the voluntarily returns as proof that its new policy is working.

'A recipe for disaster'

Four thousand kilometers (2,485 miles) north of Sydney, frustrations among the detainees on Nauru is mounting. The government has said it could take up to five years for their claims to be processed.

Asylum seekers at both island facilities are currently hunger striking in protest at their detention. Twenty-six-year-old Muhammed Sayad from Afghanistan, who was on his 12th day of a hunger strike after being detained on Nauru for two months, told DW that the situation is getting worse. He says some detainees are engaging in self-harm.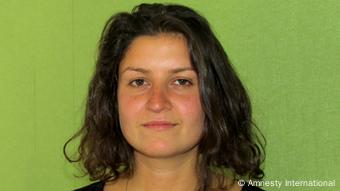 Conditions in Nauru are cruel, says Alex Pagliaro of Amnesty International Australia
"The guys are hurting themselves because of the stress and injustice. They're using blades, cigarettes, and pulling out their nails," he said.

Human rights groups have described the conditions at Nauru as cruel. Amnesty International Australia described men sleeping in tents of up to 14 people with temperatures as high as 40 degrees Celsius amid intense humidity.

Amnesty International Australia's refugee spokesperson Alex Pagliaro, who visited the center last month, said she was concerned for the welfare for the detainees, particularly after one attempted suicide was reported while she visited the center.

"These men are desperately worrying about their future, terrified about what's happening to their families back home, and also trying to cope with their own experiences of trauma and torture they fled from. It's a recipe for disaster," she said.

The government intends to accommodate 1,500 people at Nauru and 500 at Manus Island. Departmental spokesman Sandi Logan claims that permanent detention centers "are still a long way off," but that the temporary centers have the necessary facilities to accommodate the detainees.

The politics of refugees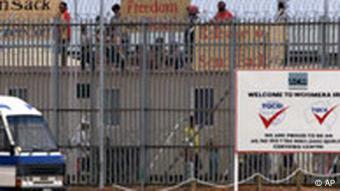 There have been repeated refugee protests at Australian asylum camps
An expert panel on refugees reports that close to 90 percent of asylum seekers coming to Australia are found to be genuine refugees.

Australia receives relatively few refugees compared to other nations. In 2011, it received just 2.5 percent of global asylum claims, including both maritime and aircraft arrivals, according to the report. However, the government has committed to increasing Australia's refugee intake from 13,000 to 20,000 per year.

The move to send asylum seekers offshore is regarded by refugee advocates as largely a political. RILC's David Manne believes the no advantage policy was born out of a toxic political environment.

"There continues to be a contest between the major political parties over who can have the harsher policies toward innocent, vulnerable people coming to Australia and seeking asylum," he said.

Nauru detainee Sayad says he cannot understand why the government has sent him to Nauru when other asylum seekers have been released into the community.

"My life was in danger - that's why I left. It's not fair that we're being treated this way. This is not a solution. We are requesting that they please, please stop using us for politics," Sayad said.