The wooden huts selling mulled wine, sausages, toys and seasonal decorations have reopened at 11:00 am (1000 GMT), though the section where the truck cut a bloody swathe through the market on Monday has been kept bare. The Berlin association of market vendors said the decision to reopen the market was not an easy one.
"We are still stunned and deeply shocked. Our thoughts are with the injured, the dead and their families," the association's chairman Michael Roden said. "In a situation like this it's very difficult to know what the right thing to do is."
Twelve people were killed and 48 injured when a driver rammed a truck into the crowded market, crushing yuletide revellers and knocking over stalls and Christmas trees.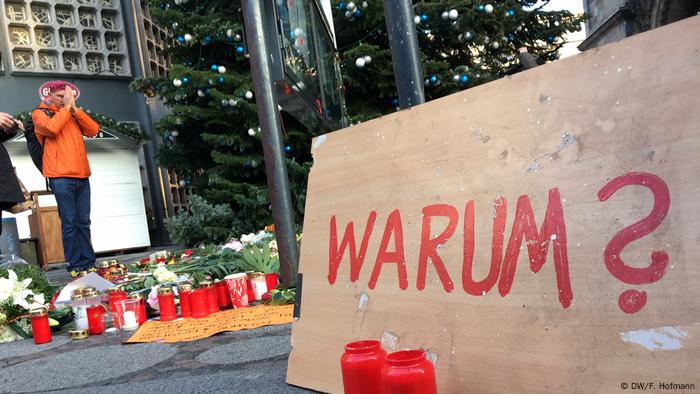 Out of respect for the victims, Roden said the market on Berlin's central Breitscheidplatz would refrain from playing party music and keep garish lights turned off. Two memorial sites are planned where visitors can pay their respects, the association added.
Christmas markets are a much-cherished annual tradition in Germany. In the wake of the attack, the authorities urged organisers across the country to keep their markets open, while beefing up security.

is/cho (afp)