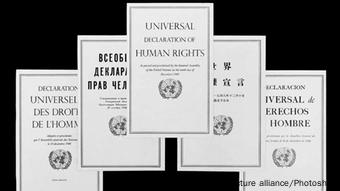 The UN Declaration of Human Rights was adopted by the UN General Assembly on December 10, 1948. Formulated as a reaction to the Second World War, it came along with a vow by the international community to never allow the atrocities witnessed during that war to happen again. Article 19 defines freedom of opinion, free expression and free access to information as basic human rights.
DW supports freedom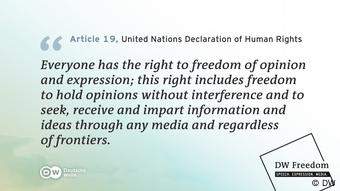 As a media organization working in 30 languages, DW provides independent and objective news and information to audiences all over the world. We strongly believe that everyone has a right to free expression and to free access to information, regardless of age, ethnicity, religion or location.
Ahead of the UN Declaration of Human Rights' anniversary, DW will be featuring video clips and text statements stressing the importance of Article 19 by people from all over the world. Many of those have made sacrifices in the name of these rights. Others have dedicated their lives to protecting them.
Get involved!
We would like to encourage everyone to submit videos and text statements in support of Article 19. Join journalists, artists, activists, politicians and everyday people who share the belief that the right to speak up and to be heard must be promoted and protected.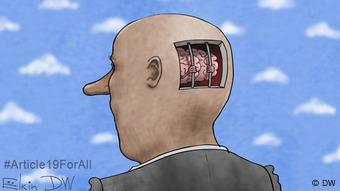 Videos should be no longer than one minute and be sent to DW by no later than December 5. They can be sent via email to article19@dw.com or via WhatsApp/Signal/Telegram to +49.1525.301.6435. All formats and aspect ratios will be accepted. We only ask that the video and audio quality remains as high as possible.
#Article19ForAll is a part of the DW Freedom project which reports about and supports free speech, free expression and a free media around the world.
Deutsche Welle also promotes the importance of freedom of expression and free media through DW Akademie, which works with local partners to teach journalism skills and media literacy to people all over the world.