Held in Mozart's picturesque birth town, the Salzburg Festival opens Friday with top classical music stars, new opera and theater productions, and the traditional performance of Hugo von Hofmannsthal's play "Jedermann" (Everyman).
Big names on the program
This year, fresh productions of five operas are on the program. The premiere of Giuseppe Verdi's "Aida" on August 6 is hotly awaited. It has been produced by Iranian-American artist and filmmaker Shirin Neshat. Russian diva Anna Netrebko will take the title role, while Italian conductor Riccardo Muti will man the orchestra pit.
New productions of Alban Berg's "Wozzeck," Aribert Reimann's "Lear" and Dmitri Shostakovich's "Lady Macbeth of Mtsensk" are also on deck. In addition, director Peter Sellars and conductor Teodor Currentzis will premiere their version of Mozart's "La clemenza di Tito" on July 27.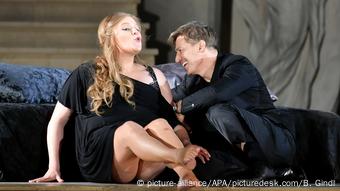 Hofmannsthal's "Everyman" opens the Salzburg Festival each year
The title figure, the Roman Emperor Titus, was also the inspiration for the Salzburg Festival's motto this year: Power. The program deals with "strategies of power, its disgraces and horrors, but also with the ability to forgive," festival director Markus Hinterhäuser told the German news agency dpa.
Read: Conductor Alondra de la Parra: 'The whole world is watching Mexico now'
Rejuvenation of a classic
Although the operas generally garner the most attention, audiences are also awaiting the new production of Hofmannsthal's "Everyman." The previously performed version was a 2013 production by US-British team Brian Mertes and Julian Crouch. This year, Vienna-born director Michael Sturminger has taken over. He recast nine of the roles, including the title role, which is now filled by Austrian Tobias Moretti.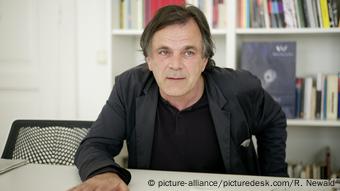 Markus Hinterhäuser is poised to modernize the festival
The new production of "Everyman" was a last-minute surprise. Sturminger is a director who can "structure a lot of material very quickly," praised the festival's new theater director Bettina Hering. "He's also quite fearless and has a great team at his side."
The new production is quite modern, but without a connection to a particular zeitgeist or current affairs, added Markus Hinterhäuser.
Hinterhäuser, who will also be making an appearance as a pianist, is also new on the job - but is a familiar face in Salzburg. Under a previous director, Gerard Mortier, he was responsible for an avant-garde series on the program, and he served as interim director from 2010 to 2011.
While there has been a great deal of fluctuation in management in recent years, Hinterhäuser now has a five-year contract, so we should expect to see an era of stability in Salzburg.
Who's who in classical music
With 85 concerts, the musical portion of the program is the bulkiest. On Saturday, day two of the festival, Olivier Messiaen's "La transfiguration de notre Seigneur Jésus-Christ" will be conducted by American Kent Nagano, once a student of Messiaen's, and performed by the Bavarian Radio Chorus and Orchestra.
The rest of the concert program reads like a who's who list of the classical music world. Orchestras such as the Berlin Philharmonic, Vienna Philharmonic, Pittsburgh Symphony and musicAeterna, and conductors like Simon Rattle, Andris Nelsons and John Eliot Gardiner are slated to make appearances.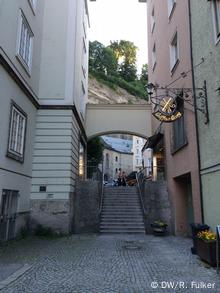 Mozart's birth city draws tourists all year round
In addition, chamber concerts featuring violinists Anne-Sophie Mutter, Christian Tetzlaff and Frank Peter Zimmermann, as well as cellist Sol Gabetta are also planned.
Among the world-class pianists on the program is 30-year-old Russian-German Igor Levit, making his Salzburg debut with Dmitri Shostakovich's 24 preludes and fugues. His guest appearance is part of a special series dedicated to the works of the Russian composer.
Celebrated pianist András Schiff is slated to offer works by Bach, Bartók, Janáček and Schumann. Russian artists Grigory Sokolov and Evgeny Kissin, Mitsuko Uchida of Japan and Italian Maurizio Pollini will all be giving solo piano concerts. The legendary Martha Argerich and Daniel Barenboim will be appearing as a piano duo.
Read: How Robert Schumann's final city is keeping his memory alive
Seeing and being seen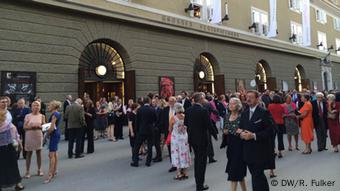 The Salzburg Festival is a place to see and be seen
The French composer Gérard Grisey, who passed away in 1998, will be honored posthumously in six concerts. And, of course, it wouldn't be the Salzburg Festival without the Mozart matinees. The Young Conductors Award and Young Singers Project are also among the notable sidebars.
There is lots to listen to at this year's Salzburg Festival - but part of the experience is also seeing and being seen. Members of the high society line up year after year in one of the streets bordering the Hohensalzburg Castle. They belong to a total expected audience numbering 250,000 this year.
Now approaching its centennial, the Salzburg Festival was founded in 1920 by author Hugo von Hofmannsthal, composer Richard Strauss and director Max Reinhardt. The festival's longest-standing director was conductor Herbert von Karajan, who left his mark from 1957 to 1989.