International news agency Agence France-Presse (AFP) will open a permanent bureau in North Korea's capital, Pyongyang. On Tuesday, January 19, AFP and the state-run Korean Central News Agency (KCNA) signed an agreement in Paris.
The new AFP bureau, which will produce text, photo and video, will be operational in the first half of 2016. AFP is the second of the major global news agencies to open a bureau in Pyongyang, with the Associated Press (AP) already being there.
In a DW interview, AFP's Asia-Pacific Regional Director Philippe Massonnet talks about the major challenges behind this endeavor, and what the news agency hopes to achieve journalistically.
DW: Why did AFP decide to open a permanent bureau in Pyongyang?
Philippe Massonnet: AFP is a worldwide news agency, and we have to be wherever we can. For us, it is normal and natural to open an office in North Korea, as we open offices everywhere in the world. We have 200 offices in 150 countries, so it is just one more place where we have to be.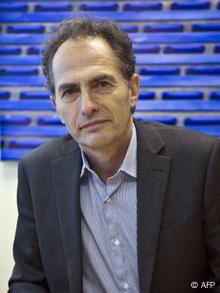 Massonnet: 'We will be able to publish whatever we can'
But given the fact that North Korea is one of the most secretive countries in the world with total media censorship, what do you hope to achieve there journalistically?
Well, there are still many countries in the world where AFP is currently working and where it is very difficult to work. The fact that a country is secretive is no reason why AFP shouldn't be there. Decades ago, in the 1940s, 50s or 60s, we and other news agencies opened offices in countries which were very secretive. I think we just have to be everywhere we can.
How closely will the work be monitored? Will you be able to publish anything that hasn't been read by the board of censors?
We will be able to publish whatever we can. Everything produced by AFP in North Korea will be edited by AFP people, mainly in our regional headquarters in Hong Kong. There is no difference from anywhere else in the region where we have people taking photos or videos or writing stories. They send their material to Hong Kong, and it will be exactly the same for North Korean stories.
But can you send the stories out of the country without being monitored?
Again, in other countries where we operate there is monitoring. But monitoring is not a problem. It would be a problem if we were censored. I would say that it is a normal practice in some countries. Monitoring is not a big issue. The big issue for us is to go there and to report or shoot what we see. This job won't be much different than the one we do in other countries where it is difficult to work.
Even international aid organizations always have an official by their side, basically accompanying every move they make. Will that be the case for AFP?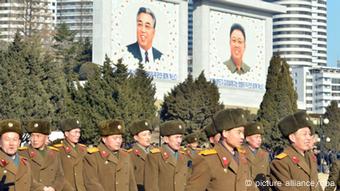 AFP will be the second major global news agency to have a bureau in Pyongyang
I don't know. We will see what happens. Again, I just want to stress that we are operating in many countries nowadays where it is difficult to work. We have offices in very dangerous countries or countries where there is no freedom of speech. We will see how it works. We will try to do what we do in other difficult countries: bring back some material, edit it, produce it and send it to our clients.
Will you try to do some research on sensitive issues such as the ongoing human rights violations or the nuclear program?
We will see where the limits are of what is possible to do and what is not. It will be like in other countries where it is difficult to work. We will do whatever we can. If we think it is worth doing and reporting about, then we will do it with the same criteria as always. It may be difficult sometimes, but that doesn't prevent us from working and getting good materials.
As far as the staff is concerned, how many people will be working in the bureau? Will you also employ locals?
Yes, we are going to employ two North Korean staff, who will be there permanently. They are journalists. And they will also be trained in our headquarters in Hong Kong.
The person responsible for our operations in North Korea will be our Seoul bureau chief, and every month, we will send teams from South Korea, Hong Kong, or China to report from there. So we will have permanent staff there, plus people who will be able to go there every month, just like other newswires do, actually.
North Korea does not allow foreign journalists to be permanently based in the country who work for any big foreign media, so our permanent staff will be North Korean, and we will be able to send people from elsewhere in Asia on a monthly basis.
How much time can the AFP bureau chief actually spend there?
Basically, it is up to us. If we want and think it is worth it, we can go there every month for about ten days. So based on twelve months, it is a good opportunity to report about what happens in this country, especially in videos and photos.
But those are obviously concessions that you had to be willing to make in order to get the North Korean approval to go there in the first place.
I don't think we had to make concessions. Again, in many countries in the world we have bureaus where we cannot employ locals. We also have bureaus where we cannot employ foreigners. It is not a concession.
It is just a huge opportunity for AFP to cover the country as much as we can, to cover a country where very few journalists can go to on a regular basis. There are rules in every country that you have to follow, even if the rules are not the ones you'd like to see. We follow those rules. And even with those rules I think there is room to report things from North Korea.
What are you looking forward to?
I think that apart from a few big occasions such as mass rallies and big celebrations, foreign media don't report from North Korea very often. So we have a very rare opportunity to be there every month and to deliver content to our clients which they don't get so far.
Our Asian clients have big expectations, especially in Japan and South Korea. They expect us to report more from North Korea. So we think that from an editorial point of view, it makes sense to be there.
Philippe Massonnet is AFP's Asia-Pacific Regional Director.