Wacken, 2010: With tens of thousands standing in front of the stage, the crowd carries a woman on their hands. She's wearing a tight-fitting top piece and an even skimpier skirt.
Beneath her are the hands of hundreds of men, drunk, in a party mood — and probably a bit fired up by the attractive burden they're moving along. This or that hand — intentionally or not — is bound to touch an intimate spot.
Afterwards, she returns to the ground without panties. A heated discussion erupts later on a Wacken online forum.
Statements like "The way she looked, she wanted it" are met with outrage: "There's no reason to treat women like a piece of meat just because you're drunk and horny!"
One woman responded with this post: "Many drunken heads don't realize that there can be a normal person under the bikini and the hot pants. But it might be worth thinking about dressing a bit more appropriately if you insist on riding on hands."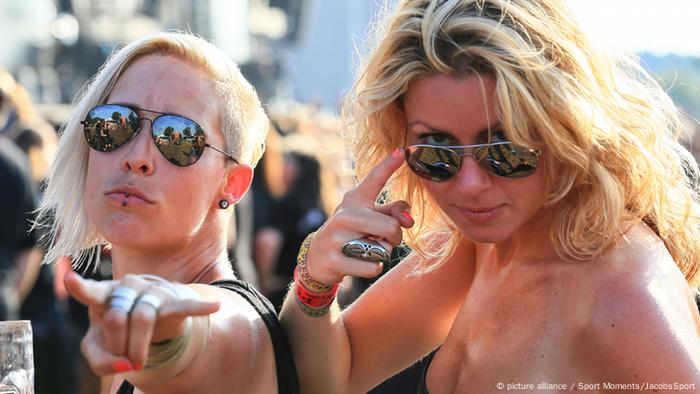 That look isn't necessarily an invitation
Many unreported cases
Scenes like these can occur at every festival, no matter how big it is and what kind of music is played there. It's obviously not a new phenomenon either.
It was swept under the rug until several incidents at the Bravalla Festival in Sweden made it impossible to ignore. A number of sexual assaults were reported — three of them rapes. A 15-year-old is even said to have been abused in the crowd. The previous year, five rapes were reported. Further seasons of Sweden's biggest music festival were called off.
Whether it was really "only" three rapes isn't known for sure. Many decline to report abuse out of shame. Other victims just fight back: In 2017, a woman at the Wacken Festival beat up a drunk visitor so severely that he had to go to the medical tent. It was no longer necessary to report the offense.
That's not metal
Such infractions cloud the image of freedom, collective joy and escape from routine. At a festival, everyone wants to be equal and to cut loose, which means high alcohol consumption, lack of sleep, partying, beer at breakfast, letting go and doing crazy things — but to indulge in that wonderful freedom, other people do not need to be hurt. Or as they say at Wacken: "That's not metal".
Fired up by the #MeToo discusson
The #MeToo discussion has raised sensitivity. As the 2018 season began, the media began investigating whether sexual violations were increasing at festivals. There is no clear answer — but the question can be further studied.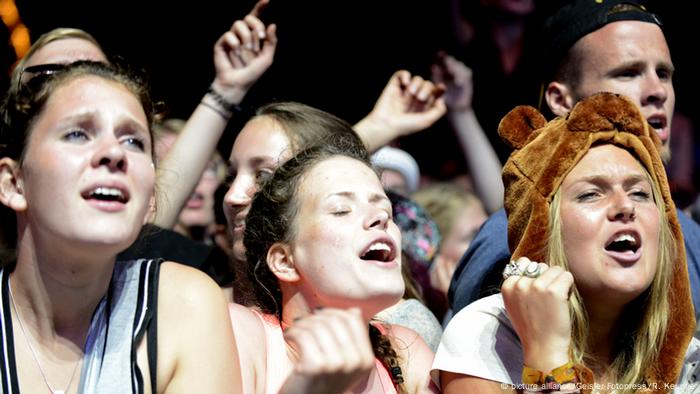 Some take advantage of the close proximity
Concert producer FKP Scorpio organizes different major festivals and events in Germany, including the Hurricane Festival, a blockbuster with 80,000 visitors. Its CEO, Stefan Thanscheidt, believes that the problem lies not with festivals but with individuals who deliberately cross lines and would do so in other contexts too. In the June edition of the magazine Festivalguide, he wrote: "Sexual violence isn't specific to festivals. It's a problem in society as a whole."
Studies can shed light on the subject
Is the answer too facile? Yes and no: Precise numbers don't exist. Only reported cases enter the statistics.
More "Unreported Case" studies have meanwhile been conducted to get a closer estimate of actual assaults. YouGov, a British opinion research institute, surveyed over a thousand female and male festivalgoers about their experiences over the past five years. The result: over one-fifth of all visitors, regardless of gender, had experienced sexual harassment. Among women under 40, the figure was 43 percent.
The Glastonbury Festival has provided for a women's section in front of the stage since 2016. This "Sisterhood" has proved popular.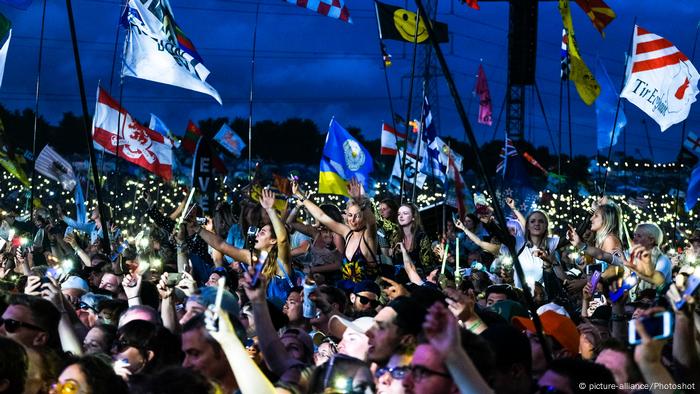 Glastonbury 2017: at an Ed Sheeran concert, women are in the majority
Another British study by Durham University recently determined that nearly 70 percent of female festival visitors in England fear sexual harassment. Whether the numbers also apply to Germany is currently unknown.
Code word Panama
A small but effective trick has spread in Germany: Security forces at festivals or clubs can be alerted with a kind of code word. That is seen as simpler than reporting an offense and perhaps not being taken seriously.
"To prevent and protect, you have to reduce the victims' inhibitions," says Stefan Thanscheidt, who initiated the "Panama" project with FSK Scorpio in 2017. "If someone says the code phrase 'How do you get to Panama' to our personnel, they're quickly removed from the situation and taken to a safe place. Then we and the visitor together decide how we can best help."
It works, even though people seek protection for a variety of reasons — women and men. "In some cases, the commotion just gets to be too much for some, so they need a safe space for a moment," explains Jasper Barendengt of FSK Scorpio.
The idea from Great Britain is being taken on by many festivals as a step in the right direction with a message: Campaigns like "Panama" have raised sensitivity among festival visitors to what's going on around them, and they end up paying more attention to each other.