Metal fans have been looking forward to this event for the past 360 days – Wacken Open Air, a Mecca for metal heads out to enjoy a week of music, partying and beer.
Construction of the gigantic stages and everything else needed for a mega festival started last week in preparation for 75,000 metal heads ready to celebrate their favorite bands. Starting on Thursday, bands are rocking the infield area from huge stages named "Faster," "Harder" and "Louder." Campers started arriving on Tuesday, and a few live bands played the smaller stages on Wednesday.
What a lineup
Headliners include Danzig, Judas Priest, Hatebreed, In Flames, Running Wild, Arch Enemy, In Extremo and Eskimo Callboy.
Wacken veteran Doro Pesch will be performing several times, and as a special gimmick for Germans, 70-year-old comedian Otto Waalkes will be onstage to fulfill his lifelong dream of playing the world's biggest metal festival. He and his Friesenjungs (Friesian Boys) band aim to show the nation that he can do more than strum the guitar and crack jokes.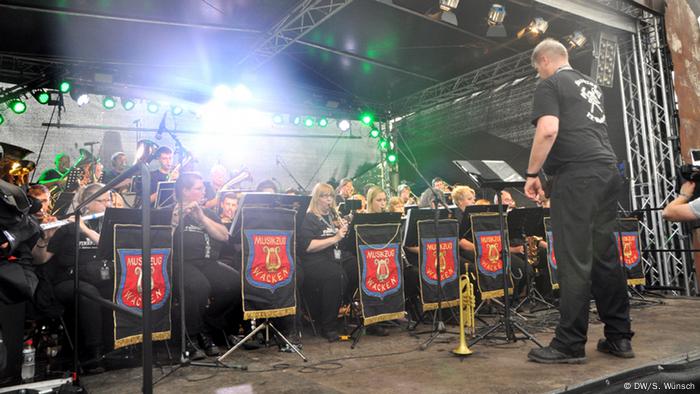 Wednesday's openers: The Wacken Firefighters
As always, Wacken Firefighters, the trusty local fire brigade band, "officially" opened the program on Wednesday with brass versions of famous rock classics, followed by a first highlight, metal veterans Sepultura from Brazil. The lineup also includes Nazareth and bands that were popular in the 1980s, Extrabreit from Germany and Fisher-Z from the UK.
From the ESC to Wacken
For the first time since 2008, a band that performed at the Eurovision Song Contest (ESC) has been invited to play at the Wacken festival: Hungary's Nu Metal group AWS.
The song contest is not generally prone to metal. An exception was the Finnish heavy metal band Lordi, the 2006 ESC winner, which played at Wacken in 2003 and again in 2008.
Back at Wacken after a first round in 2017 is the band Clawfinger, moved up from the afternoon slot to evening headliner. The Swedish crossover rockers celebrated their comeback last year with the Wacken fans hot to hear their old hits "What I say" and "Nigger."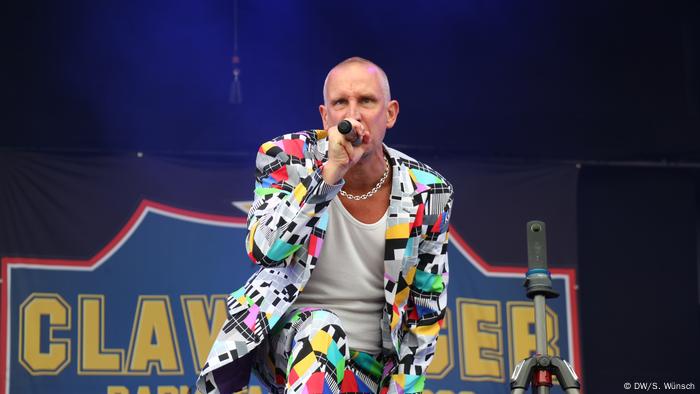 Clawfinger singer Zak Tell in 2017
Metal Battle
Another festival highlight: the Wacken Metal Battle, in its 15th year in 2018. The partners and supporters of this competition for young talents include Deutsche Welle. The contenders not only come from countries known to have an affinity for metal, but also from places like Mexico, Trinidad and Tobago, South Africa, Israel, Jordan, Egypt, Dubai, India, China and Japan.
At the finale, each of the participating countries enters one band to represent its national metal scene. 28 bands are set to compete in the final round this year, coming from far-off places such as Suriname, the Caucasus region, India, China and the Caribbean. There is no German entry this year. The top five bands win generous prizes and will be portrayed at length on DW's music show PopXport.
Sun and heat rather than mud and rain
Wacken has the reputation of being the muddiest festival in the world.
Every year, the organizers hope and pray the festival won't be reduced to the usual slip-sliding in rubber boots, but that people can focus on the music and that special "Wacken feeling."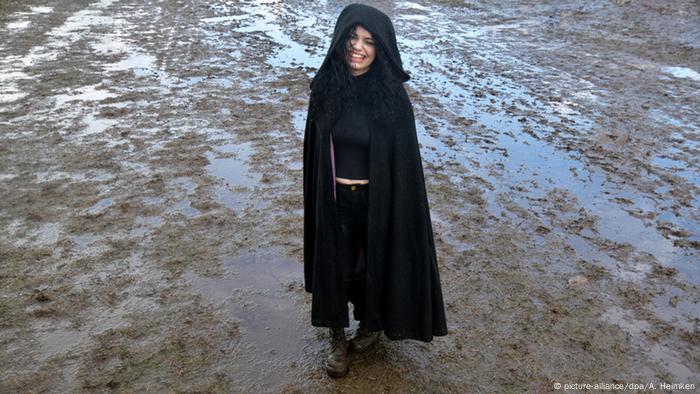 A typical Wacken festival day - but not this year
With no rain or mud in sight, this year is different. The W:O:A homepage has information on where people can buy dust masks and find the many water fountains available across the entire festival grounds. Above all, there are urgent warnings to watch out for sparks from the barbeque.
Organizers and visitors also appeal to the "Wacken family" on social media to watch out for fellow metal heads, make sure to drink enough water and to help others out with water if needed. There are also warnings in place to cover heads as a protection from the sun and seek out a shady spot whenever possible.