The Thomson Reuters Foundation poll of 19 aid agencies thrust the spotlight Thursday on extreme food shortages in areas of Chad, Niger, Nigeria and Cameroon lying within the largely arid basin of the shrinking Lake Chad.
The agencies said the crisis was "on an epic scale," with "terrifying rates of child malnutrition," but it had drawn almost "zero media coverage."
In total, eight million people were destitute and "teetering on the brink of famine."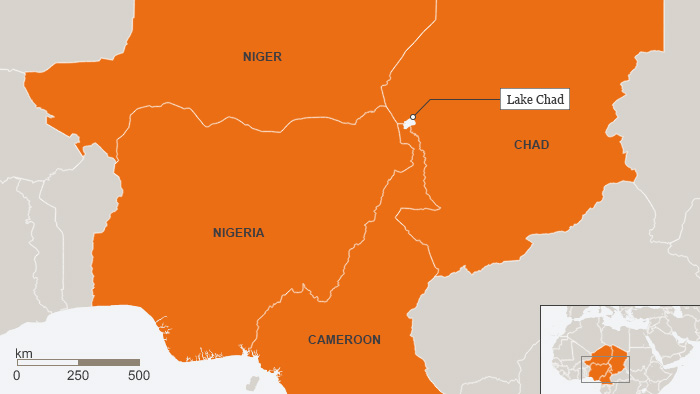 Causes ranged from radicalism to climatic phenomena that have severly shrunk the lake and its tributary rivers, as well as population increases.
The agencies survey also highlighted humanitarian tragedies in South Sudan and in war-torn Yemen, where four fifths of the population struggle to find food and water.
Horrific scale
The food crisis in Niger and Nigeria was described as "the pits" by the humanitarian director of the Catholic agency Caritas, Suzanna Tkalec, who added that 2.4 million people had been displaced by Boko Haram militants.
International Medical Corps' program director, Ognjen Radosavljevic, said border closures had disrupted markets. Agriculture was collapsing and foodstuffs had become unaffordable for local people, Radosavljevic said. The global community must wake up to the "horrors … in this region," he said.
UNHCR's Grandi appeals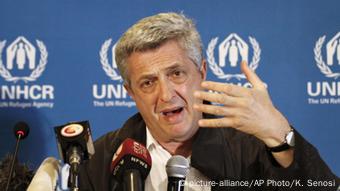 Development defeats radicalism, says Grandi
Wrapping up a 10-day visit to the vastLake Chad region on Wednesday, UN High Commissioner for Refugees Filippo Grandi said the world must "win the battle of development" if it wanted to avert insecurity that spurred radicalism.
"I am appealing to donors to urgently fund the humanitarian response to help people in need today and invest in their futures," Grandi said in Abuja.
Last Friday while visiting Cameroon, he had launched a $241-million (232-million- euro) appeal on behalf of 36 partner organizations to assist 460,000 people in Niger, Chad and Cameroon.
Around 17 million people live in the affected areas. The number of displaced people has tripled over the last two years, according to the UN Office for the Coordination of Humanitarian Affairs (OHCA).
The office said in total $1.5 billion was needed to assist 8.2 million people across the Lake Chad Basin in 2017.
Civilians 'rescued'
The Nigerian military said on Wednesday its forces had rescued 1,880 civilians from a retreat of the Islamist Boko Haram militia in the Sambisa area of northeastern Nigeria.
The jihadist group, which became notorious in 2014 for kidnapping more than 200 schoolgirls, has been blamed for the deaths of at least 20,000 people since 2009.
Major-General Leo Irabor, speaking in the regional city of Maiduguri, said troops had captured 564 "Boko Harram terrorists" and killed several insurgents as troops recaptured more territory.
A cache of arms and munitions had been discovered, he added.
Bama in ruins
Last week, the French news agency AFP documented what was left of Borno state's second biggest town, Bama, a Nigerian trading post en route to Cameroon.
Eight-five percent of Bama had destroyed, it said, with houses now burnt out shells and survivors living in a camp on its outskirts. Its main hospital was in ruins.
Camp head Ali Mbusube said seven months of Boko Haram rule had turned the once "very peaceful city" into "hell on earth."
"During the day, they [would] bring all the men aged over 18 into the prison and killed them," Mbusube said.
Last March, the World Bank put the cost of restoring hundreds of devastated schools and clinics at $5.9 billion (5.5 billion euros).
ipj/jm (Reuters, AFP)