US President Donald Trump praised his Chinese counterpart Xi Jinping on Saturday after the Communist party announced it was eliminating the two-term limit for the presidency.
"He's now president for life, president for life. And he's great," Trump said, according to audio of excerpts of Trump's remarks at a closed-door fundraiser in Florida. US broadcaster CNN obtained audio of the fundraiser and aired it on Saturday.
"And look, he was able to do that. I think it's great. Maybe we'll have to give that a shot someday," Trump said as supporters cheered and applauded.
In February, the Chinese Communist party announced it was ending the two-term limitfor presidents. On Monday, as China's annual parliament gathering begins, it is expected to ratify the proposal.
US presidents limited to two terms
By tradition, US presidents served a maximum of two four-year terms until President Franklin Roosevelt was elected a record four times starting in 1932. The US amended its constitution in 1951 to limit presidents to two terms.
Speaking at the fundraiser, Trump praised Xi as "a great gentleman" and added: "He's the most powerful [Chinese] president in a hundred years." Trump said Xi had treated him "tremendously well" during his visit in November.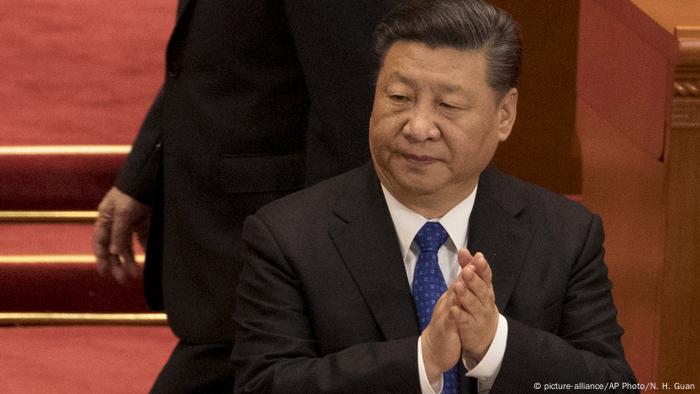 Chinese President Xi Jinping
The White House did not immediately respond to a request for comment late Saturday.
av/jlw (Reuters, dpa, AP)
Each evening at 1830 UTC, DW's editors send out a selection of the day's hard news and quality feature journalism. You can sign up to receive it directly here.