Merseyside Police in north-west England said on Thursday that an allegation had been made on Wednesday and concerned "an alleged sexual assault in the London area in the 1980s," The Guardian newspaper reported on Thursday.
The police did not identify the suspects who had not been charged, although British media including Sky News, the Guardian and the BBC identified Harvey Weinstein as the alleged assaulter.
The London Metropolitan police said it had received the allegation from Merseyside police on Wednesday.
"The allegation will be assessed by officers from the child abuse and sexual offenses command," Scotland Yard told the Guardian on Thursday but added that there is no indication the complaint related to child abuse.
New York in on the act
The New York Police Department (NYPD) said also on Thursday it would reopen a 2004 case against Weinstein, but did not say what the case was about. According to US media reports, it centers on sexual assault charges against a woman.
Investigators will look into additional complaints and evidence in the case, a spokeswoman for the NYPD told the German news agency dpa on Thursday.
"The NYPD is conducting a review to determine if there are any additional complaints relating to the Harvey Weinstein matter," Lt. John Grimpel of the NYPD said in a statement. "No filed complaints have been identified as of this time."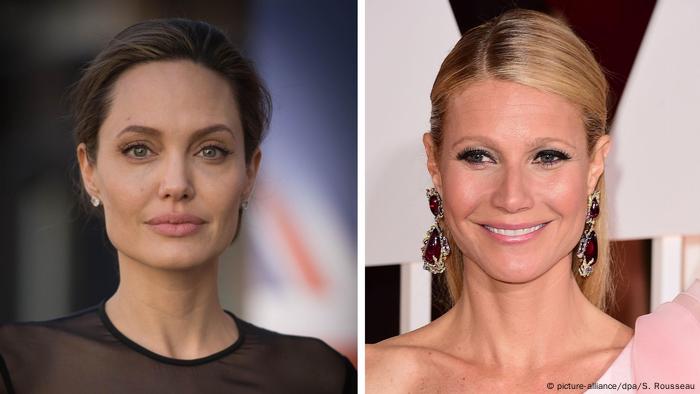 Both Angelina Jolie and Gwyneth Paltrow have come out to accuse Weinstein of sexual harrassment
More accusations
On Thursday, French actor Florence Darel accused the producer of sexual harassment, followed by British actress Kate Beckinsale, who said she was 17 when Weinstein greeted her in his bathrobe for a meeting in a room at the Savoy Hotel in London. Beckinsale said she left the meeting "uneasy but unscathed."
Gwyneth Paltrow, Angelina Jolie, Léa Seydoux and Cara Delevingne have also accused Weinstein of sexual harassment and three other women have accused him of rape.
In March 2015, Filipina-Italian model Ambra Battilana Gutierrez accused Weinstein of groping her breasts and putting his hand up her skirt during a meeting at his office.
'I gotta get help'
Weinstein has denied any nonconsensual sexual conduct with any women and has said many of the details of the public accounts are inaccurate. He has also denied accusations of criminal sexual harassment, rape and sexual assault.
"Any allegations of non-consensual sex are unequivocally denied by Mr. Weinstein … With respect to any women who have made allegations on the record, Mr. Weinstein believes that all of these relationships were consensual," Sallie Hofmeister, a spokesperson for Weinstein, said in response to a New Yorker article that laid out some of the complaints on Tuesday.
"Guys, I'm not doing OK but I'm trying. I gotta get help … You know, we all make mistakes… second chance I hope," Weinstein said in video footage published on Wednesday.
In a statement on Wednesday in response to his wife's decision to leave him following the allegations, Weinstein said: "I support her decision, I am in counseling and perhaps, when I am better, we can rebuild. Over the last week, there has been a lot of pain for my family that I take responsibility for."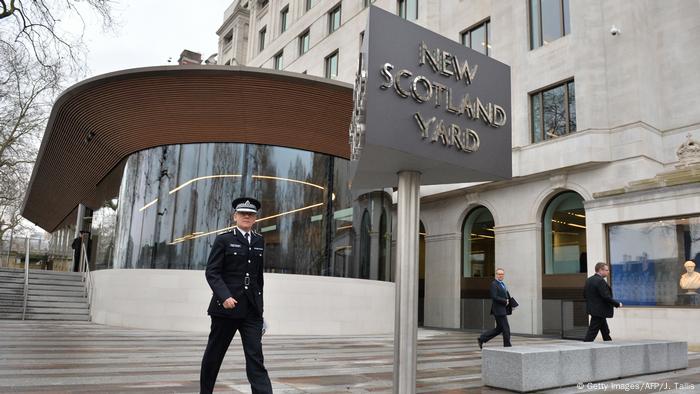 New Scotland Yard is now on the case
Twitter abuse
Twitter said on Thursday that the account of Rose McGowan — who earlier accused Weinstein online of sexual harassment and whose account had been suspended for infringing Twitter's personal details rules — had been unlocked.
The suspension had led to a major backlash on social media, with many criticizing Twitter for the move for silencing victims.
McGowan has been among the most vocal in Hollywood about sexual abuse in the industry.
If anyone can, Bannon can
Meanwhile, Steve Bannon, the ex-White House chief strategist and now head of Breitbart News, which attacked Democrats for accepting Weinstein's political donations in 2016, reportedly profited from a relationship with the movie mogul in a failed joint venture over a decade ago.
Hachette Book Group, one of the country's top publishers, said it had "terminated" its deal with Weinstein Books.
jbh/sms (Reuters, dpa)