Gulu, a small town in Northern Uganda, doesn't look like a warzone anymore. There's construction going on in many places, roads are being sealed and many new shops and banks have opened. After more than two decades of civil war, Northern Uganda has seen peace for the past 10 years since the Lord's Resistance Army (LRA) and its leader Joseph Kony moved on to neighboring countries. Local people have been building their lives anew. But the court case at the International Criminal Court (ICC) in the Hague against LRA commander Dominic Ongwen is reopening wounds.
Most feared leader on trial
Some 6,000 kilometers away from Uganda in the Netherlands, Dominic Ongwen - the most feared leader of the LRA - stands accused of 70 counts of war crimes and crimes against humanity including murder, torture, rape and sexual slavery. Ongwen was one of the higest-ranking commanders in the LRA, one of the most brutal militias in Africa. He surrendered in 2014 and he is the only high-ranking LRA commander the ICC succeeded in detaining. All other leaders, except the LRA leader Joseph Kony himself, are reportedly dead. The case is a challenge for the ICC, because Ongwen says he is a victim, not a perpetrator.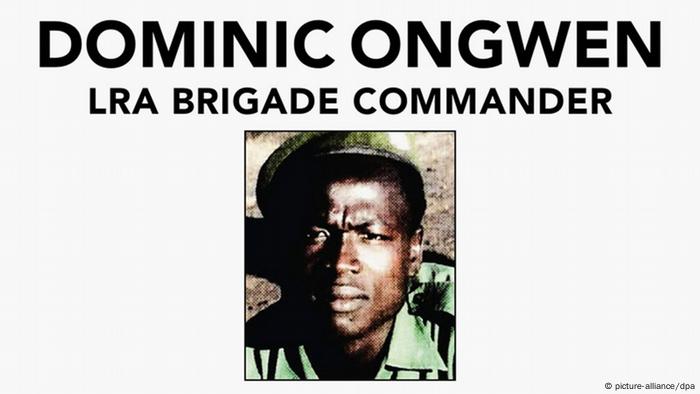 Ongwen was captured as a child and forced to fight for the LRA
The LRA has terrorized Northern Uganda and neighboring countries for more than 20 years. Kony and a small fraction of his militia remain still at large. The Ugandan army, supported by American special forces units, is still pursuing Kony and his men. Ongwen has not pleaded guilty. And while his trial in The Hague began in December, people in Northern Uganda doubt that this court case will help heal the wounds of his past.
Perpetrators became victims
Alexander Ochen and his students are sitting on a bench in front of their classroom at a secondary school in Gulu. Ochen is a teacher now but the 47-year-old used to be a commander with the LRA. Just like Ongwen, Ochen was abducted by the militia as a teenager, forced to fight and rose in the ranks of the LRA.
​​​​​​​​​​​​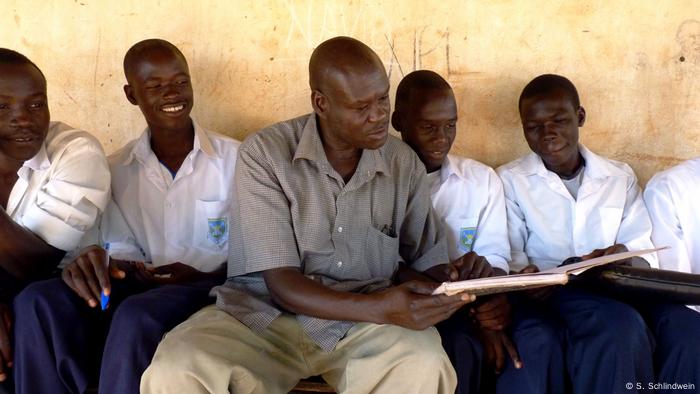 Ex-LRA commander Alexander Ochen teaches at a school in Gulu, Northern Uganda
"Some of us were forced to do what we did," Alexander Ochen said. "When the commanders gave us an order to [kidnap] children and you would refuse then you would become a victim yourself." Ochen said, that he used to know Dominic Ongwen and like many Ugandans, he is critical of the trial.
Trial sends wrong signal
According to Ochen, the trial sends the wrong signal. "I know there has to be justice. But I even prayed that Ongwen receives amnesty," he said.
Ochen hopes that healing could take place if there would be a system of communal courts in his country where the crimes were commmited. Ochen himself has been granted amnesty by the Ugandan government, just like thousands of other LRA fighters. Many have returned to their home villages, the very places where they committed atrocious crimes. They all had to find ways to ask for forgiveness.
Asking for forgiveness
Ongwen recalled a very traumatic moment in his village after his return. At the market, Ongwen met a boy who was abducted under his command. "He did recognize me, that was terrible," Ongwen remembers. "I went down on my knees and asked for forgiveness." The boy's mother cried, but she forgave Ongwen. "We even became friends and she gave me two chickens," he said.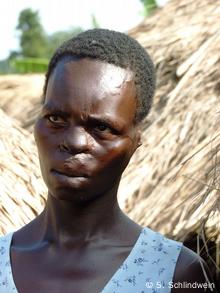 Margaret Aciro, a victim of the LRA
While the trial is being broadcast in numerous affected villages in Northern Uganda, Margaret Acrio said that she is not following the trial. The mother of three is a victim of the LRA. She rarely leaves her hut. Her emotional and physical scars are huge as the rebels mutilated her face, cutting off her lips and nose.
"I am not interested in the court case," she said, feeling that she will not profit from such a trial. "I can only receive justice when there will be some sort of reparation to be able to live a normal life again."
Represented by a team of lawyers, more than 4,000 victims are participating in the case at The Hague and many of them will be heard as witnesses. While some Ugandans have called for forgiveness for Ongwen, others want him convicted. Joseph Akweyu Manoba, one of victims' representatives, said some of them told him that if the ICC doesn't punish Ongwen and he returns to Uganda, then they will kill him themselves.
The LRA is said to be responsible for more than 100,000 deaths and 60,000 abductions of children in Northern Uganda. Ongwen is accused of having played a prominent role in institutionalizing the practice of sexual crimes in the LRA. Human rights experts say Ongwen's case is particularly important because the trial will highlight the use of rape and sexual violence as a weapon of war and, for the first time, cover a variety of sexual crimes.
Should Ongwen be convicted, the victims could be entitled to receive compensation. But that will be a long process since the trial could last years.