Tusk's comments came ahead of what was expected to be a hostile summit on the migrant crisis in Brussels on Wednesday evening.
The European Council's president called for a "concrete plan" to end the chaos of the past few weeks, which has seen tens of thousands of people - many escaping the Syrian conflict - attempt to cross European borders to claim asylum.
He warned the bloc faced the prospect of "millions" of migrants at its borders, if it didn't take urgent action.
Leaders are due to ratify plans for quotas to distribute 120,000 refugees throughout EU member states amid anger from Slovakia, Hungary and the Czech Republic, who have vowed to boycott the plan.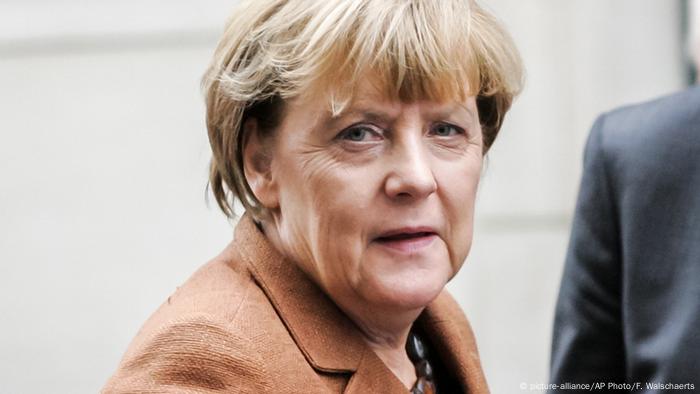 Germany's approach to the issue has courted criticism elsewhere in Europe
German Chancellor Angela Merkel is also expected to face criticism for her government's decision to take in more Syrian refugees, which many EU countrries blame for the recent inflow. Ministers have urged a massive budget increase to deal with crisis.
Tusk said Wednesday's emergency summit would aim to strengthen controls at the EU's external borders, increase support to frontline countries within the bloc to deal with the new arrivals, and assist Syria's neighbors in dealing with the far greater numbers of refugees sheltering there.
The summit is also likely to agree an extra 1 billion euros ($1.12 billion) for UN agencies including the World Food Programme and the refugee body UNHCR, according to a draft summit statement released before the talks.
The OECD has warned that the EU could face 1 million asylum applications in 2015.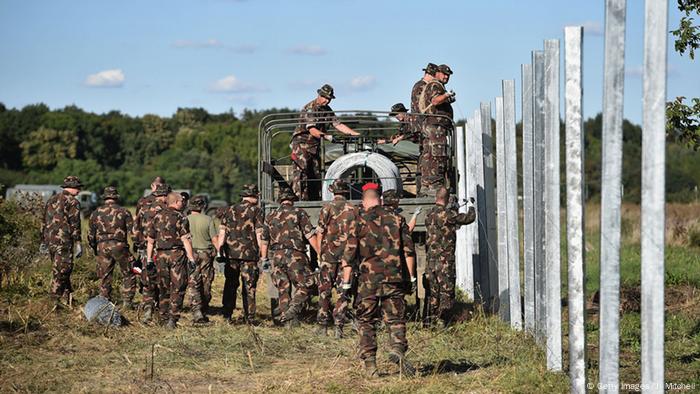 After building a fence along its border with Serbia, Hungary has started work on a new fence next to Croatia
As EU leaders began arriving for the summit, the European Commission said was launching punitive action against 19 states - including France and Germany - for incorrectly implementing common asylum rules.
The Dublin II regulations set out a common policy for dealing with aslyum requests. Applications must be processed in the first member state a person sets foot in and rules guide the treatment and rights of refugees pending a decision.
A total of 40 infringement proceedings were instigated against Austria, Belgium, Bulgaria, Cyprus, the Czech Republic, Estonia, France, Germany, Greece, Hungary, Latvia, Lithuania, Luxembourg, Malta, Poland, Romania, Slovenia, Spain and Sweden.
Only Croatia, Finland, the Netherlands, Portugal and Slovakia escaped without criticism, while Britain, Denmark and Ireland have exemptions from some of the EU rules.
"Our common European asylum system can only function if everyone plays by the rules," Commission Vice President Frans Timmermans said in a statement.
As the meeting got underway, around 5,000 migrants waited at the Hungarian border with Austria, following a similar large group who crossed into the country on Tuesday.
Also on Wednesday, Serbia threatened its neighbor Croatia with unspecified retaliation if it failed to reopen its border for all cargo transport by midnight.
mm/msh (AFP, AP, dpa, Reuters)