Turkish authorities released a German-Turkish national from prison after detaining him since May 26 this year, a German Foreign Ministry spokeswoman said in Berlin on Wednesday.
The man concerned had been arrested after being accused of political misdemeanors, the spokeswoman said, but gave no details on his identity or whether he had been barred from leaving Turkey.
The Turkish government has been cracking down on what it sees as political troublemakers since a failed coup attempt in July 2016 that Ankara blames on exiled cleric Fethullah Gulen. Thousands of academics, journalists, politicians, police and members of the military and judiciary have been jailed or dismissed from their positions.
Read more: German PEN President Regula Venske: 'Turkey is the world's biggest jail for journalists'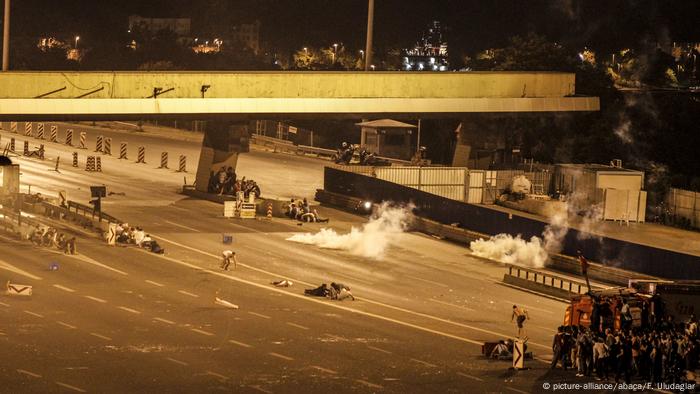 The coup attempt has led to heavy-handed reprisals
Rising tensions
According to the German Foreign Ministry, 11 German nationals are still detained on politicized charges in Turkey. They include the Welt correspondent Deniz Yucel, journalist Mesale Tolu and the human rights activist Peter Steudtner. There has been no news of any change in their situation.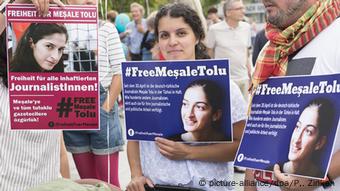 The arrests have caused outrage in Germany
The arrests and detentions have exacerbated the already fraught Turkish relations with Germany and the EU.
Among other things, Turkey's EU accession talks, which have been running for 12 years, have completely stalled amid the bloc's concerns about the human rights situation in the country.
tj/msh (epd, dpa, Reuters)