Germany's Federal Office for Migration and Refugees (BAMF) is currently investigating whether one of its employees was involved in the suspected kidnapping of Vietnamese businessman Trinh Xuan Thanh in July.
Ho N. T., who has been suspended for the duration of the investigation and could face legal action, allegedly provided "tips" to the seven-man Vietnamese intelligence squad who traveled to Berlin in July to detain and kidnap Thanh, the Süddeutsche Zeitung reported.
In a statement mailed to DW, the BAMF said that Ho N. T. had been "immediately called to a personnel meeting, and released from his duties" when the accusations came to light in the media. But it also added that "according to current information, there is no direct connection between the employee and the suspected kidnapping."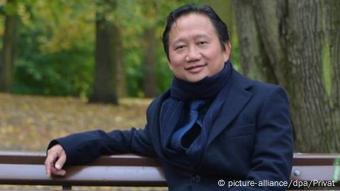 Trinh Xuan Tanh was allegedly abducted from Berlin by Vietnamese intelligence services
The office was careful to underline that during his 26-year career at the office, Ho had not been responsible for assessing Vietnamese asylum claims, and that all its employees are bound by duties of loyalty and neutrality.
A stooge of Vietnam's Communist Party?
But the BAMF also said that it had not been aware of Ho's extracurricular activities. After the abduction was first reported in early August, German media discovered that Ho N. T. had been writing for Vietnam's ruling Communist Party (CPV) and was even officially lauded two years ago for "special services to foreign propaganda" for an article in the party newspaper about the "crisis in western democracy."
In October last year, before it was known that Thanh was even in Germany, Ho N. T. speculated on his Facebook page whether the "criminal" Thanh would be extradited if found in Germany.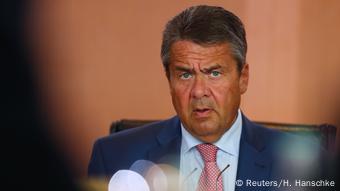 Sigmar Gabriel was outraged by the alleged kidnapping
Ho N. T. also taunted German Foreign Minister Sigmar Gabriel, who expelled the representative for Vietnam's intelligence agency in the aftermath of the kidnapping. Since Germany was facing new elections next month, Ho N. T. wrote that the whole affair would be forgotten within weeks anyway, and there would be a new government with a new foreign policy.
A Vietnamese spy story
Vietnamese intelligence reportedly hired a seven-seater vehicle in Prague and stayed in a hotel in western Berlin before abducting Thanh on July 23 in the Tiergarten district of the German capital city. His whereabouts were unknown until July 31, when Vietnamese media, citing the country's Ministry of Public Security, reported that Thanh had voluntarily given himself up in Hanoi to criminal investigators who had been searching for him since April.
The German government, who believe that officials from the Vietnamese Embassy were involved, were outraged by what would be a breach of protocol. The German Foreign Ministry demanded Thanh's release and return to Germany so that a proper extradition application could be assessed. The ministry also confirmed that Vietnam had called on Germany to extradite Thanh during the G20 summit in Hamburg. For its part, the Vietnamese government denies that any kidnapping took place.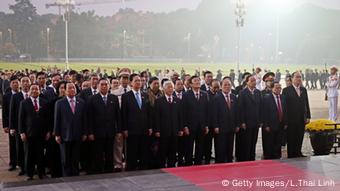 Vietnamese politics is currently caught in a power struggle between hardline communists and reformers
The 51-year-old Thanh is wanted for corruption and "property misappropriation" in Vietnam, but he is also seen as a pro-Western reformer. He spent a few years in Germany in the early 1990s, and he was a political functionary back in Vietnam for many years before being stripped of all his posts amid corruption accusations in September 2016.
In a communist country where business and politics are closely integrated, Thanh was chairman of the board of the state's PetroVietnam Construction Joint Stock Corporation (PVC) and held a number of leading positions in state companies while simultaneously holding a seat in parliament.
But Thanh now appears to be the victim of a power struggle within the CPV. Conservative communists and pragmatic capitalist reformers have been vying for political domination for some time, with the conservatives currently enjoying the upper hand. Much like in China, anti-corruption campaigns have become a preferred method for weeding out political opponents. Dozens of high-ranking Vietnamese government and party officials have been arrested in the past few months - with some sentenced to death.