Eyewitnesses in Bützow in the German state of Mecklenburg-Vorpommern reported scenes of flying cars and debris, as bricks and tiles were ripped away from roofs on Tuesday, covering the streets. Part of the town's hospital was also forced to close.
Emergency services in the tiny town of just 8,000 inhabitants were occupied until the early hours of Wednesday morning, with the fire service alone receiving more than 500 calls.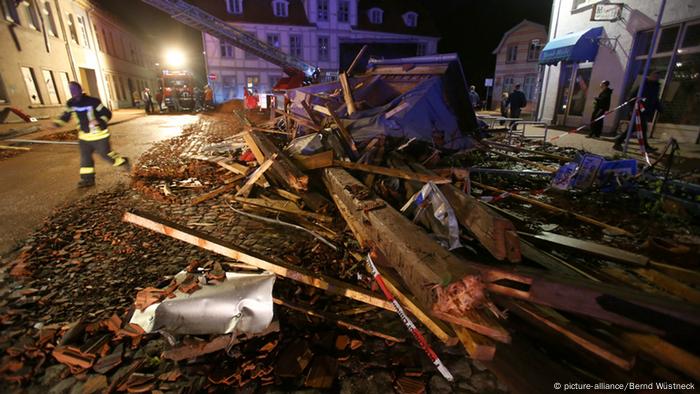 In the nearby port city of Hamburg, a 26-year-old man who was travelling with his pregnant girlfriend died after debris from the city's famous fish market blew onto his car.
German broadcaster NDR also reported five container ships breaking loose from their moorings before colliding in the Elbe.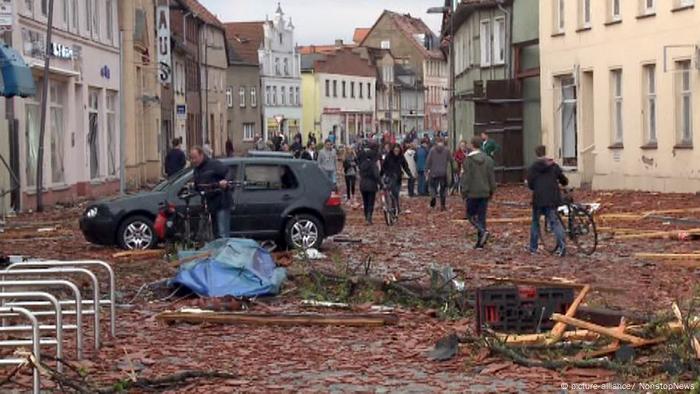 The railway line between Hamburg and Lübeck was also blocked in both directions due to a fallen tree.
The huge storm in the north of the country on Tuesday followed a spell of unusually warm weather across the region.
ksb/kms (dpa, NDR)