In 2012 the U.S. State Department named Ansaru leader Khalid al-Barnawi as one of three Nigerian militants blacklisted for ties to Boko Haram and al Qaeda in the Islamic Maghreb.
Defense spokesman Brigadier General Rabe Abubakar said al-Barnawi was arrested in Lokoja, the capital of the central state of Kogi, on Saturday (02.04.2016).
DW has been talking to Ryan Cummings, director of the South African risk analysis group Signal Risk about what al-Barnawi's arrest could mean for Nigeria's efforts to defeat Boko Haram.
DW: How did Khalid al-Barnawi come to be arrested?
Ryan Cummings: There are lots of speculations regarding who Khalid al-Barnawi is, what his role was and, if, indeed, he was affiliated to Boko Haram. There's also a question of whether an individual apprehended by Nigerian security forces was indeed one of the senior members of the Boko Haram so-called Shura Council, or the highest decision-making body. In terms of the military communique, it seems they have been tracking al-Barnawi for quite significant time and then use this opportunity when he was in Kogi state, the capital of Lokoja, to basically ambush and subsequently arrest him.
What impact is his arrest likely to have on the Ansaru and Boko Haram militant groups?
It's being difficult to say because as I mentioned we still don't know quite exactly what al-Barnawi's position was within Boko Haram. There were suggestions that al-Barnawi was part of offshoots of Boko Haram known as Ansaru, which broke away from the group in early 2012. Ansaru was claiming that Boko Haram was indiscriminately targeting Muslims and committing violence. It was something that Ansaru's leadership at the time did not agree with. Al-Barnawi had not appeared in any of the group's videos, they haven't alluded to al-Barnawi in any of the communiques they have released; the focus has always been on Abubakar Shekau. It's really difficult to say to what the impact would be on Boko Haram, given that we don't even know what his position was in the movement itself.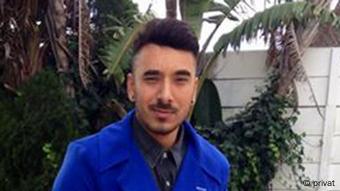 Ryan Cummings: much speculation about al-Barnawi
How significant is his arrest in the struggle to defeat Boko Haram?
It could be a significant arrest if al-Barnawi was part of the Shura council, if he did assume a top leadership position within the group; he may have been involved in some high level operational and logistical planning for the group, then it could be a major blow that has been done to Boko Haram. Another important thing, if a senior militant commander is apprehended, as opposed to killing him on the battle field, you will be able to get quite significant amount of intelligence from him.
Do we know of any attacks that Ansaru has claimed responsibility for?
There was a spate of kidnappings we saw in January 2012 after the group announced its formation. We saw a kidnapping of a German national in state of Kano, this wasn't directly claimed by Ansaru, but it is believed the group was behind the attack. Later on, however, there were two separate kidnappings again in the northern Nigeria, including one in which a French national was taken hostage. There was another kidnapping in the north of Bauchi State. Both of these attacks and kidnappings were claimed by Ansaru. Interestingly, in January 2013, in one of Boko Haram's first kidnappings for which it claimed responsibility, seven members of a French family in Dabanga in Cameroon were abducteed. Shakau claimed he had orchestrated this kidnapping alongside Ansaru which has suggested that the split between two organizations may have mended and Ansaru and Boko Haram were collaborating in accordance with each other.
Ryan Cummings is a security consultant with Signal Risk
Interview: Eunice Wanjiru