Some may wonder at the British government's speed in presenting a replacement for Jonathan Hill, the former British EU commissioner who had been responsible for financial markets. But as long as a country is a member of the EU, it is required to be represented at the Commission in Brussels. It may end up being rather uncomfortable at times for the new incumbent, as he may be regarded by some with mistrust or left out of certain discussions. But it was a smart move by the British to appoint a diplomat to negotiate this delicate balancing act.
The new guy in a special position
Julian King (pictured above) greeted the delegation in quite good French. This candidate is like a walking olive branch – with his friendliness and goodwill he represents in his person a peace offering after the Brexit vote. The British government has sent in a consummate professional in order to guarantee a good working relationship under difficult circumstances. In 2004, he was chosen to be the UK representative in Brussels for security cooperation. Following this, he took over as head of the British Commission. Most recently, King was the Ambassador to France. In any case, he knows what Britain is up against regarding the situation in Brussels.
But the EU Commission is also extending an olive branch. President Jean-Claude Juncker has created a special new role for King. As it was not possible to offer him the sensitive position of being responsible for finance, Julian King will become the new EU Commissioner for Security. He will be responsible for combating terror, radicalization, organized crime and cyber-crime in the EU.
With this move, Brussels has selected a field of cooperation in which Great Britain has had success and experience. Perhaps the difficult situation will turn out to be a positive collaboration, which could pave the way for a security partnership in the period after the Brexit. Both sides have already indicated an interest in such a development.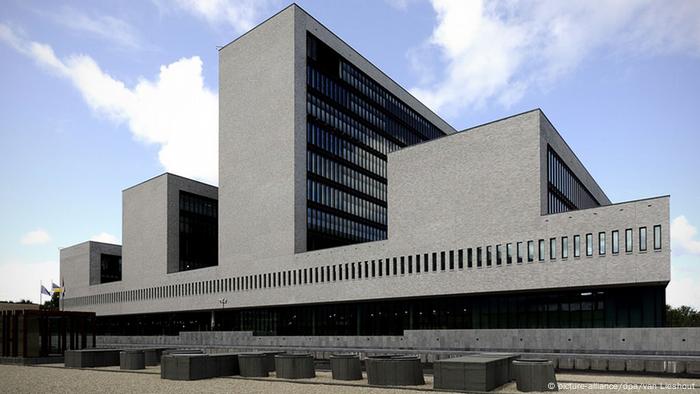 Julian King wants to beef up Europol operations, but may not have much time to do it
What to expect from a Brexit Commissioner
Even though the candidate is obviously suited to the job, the European Parliament doesn't let anyone take away their right to question the candidate. It prefers to remain matter-of-fact, asking: what can the member states do to improve their combined effort against the war on terror? King has responded that in the wake of the Paris attacks better cooperation is needed between Europol and the French and Belgian Police. He believes that the way forward is to take better preventative measures. On the sensitive question of data storage, King has offered assurances that there will be no deviation from the rulings of the European Court of Justice.
King is well prepared and knows exactly what the position involves. In response to the most important question: from the beginning he has vowed to work to further the interests of Europe and not merely to champion British Brexit interests.
A Commissioner who could surprise us all?
There is one question that the diplomat has not been able to answer. And that is how long he will be in his new post. At some as yet unknown date, calculated to be roughly two years after British Prime Minister Theresa May invoked Article 50 of the Treaty of European Union, his mission to Brussels will end. King is a Commissioner who can be recalled anytime once Britain leaves the union.
But apart from this, there is a hope that the new Brit in Brussels – who afterall is almost European – will turn out to be a useful channel of communication to the British government in future Brexit talks. Especially when it involves behind the scenes negotiations and securing contacts, he may turn out to be very useful indeed.