Ahead of a tribal court hearing on Thursday, the family of Dr. Shakil Afridi, the man who helped the United States' Central Intelligence Agency (CIA) find the former al Qaeda chief Osama bin Laden, complained that the convict has been illegally detained for years and not received a fair trial.
In May 2012, Afridi was first convicted of treason by a Pakistani court and sentenced to 33 years in prison. He was later charged for having links with Islamist militants. Pakistani authorities have since kept Afridi in solitary confinement in a secret prison. Only few officials can meet or talk to him. Afridi is not allowed to speak to his family or the media.
Bin Laden was killed on May 2, 2011 by US Special Forces in the Pakistani city of Abbottabad in a covert operation. The Pakistani government claims that prior to bin Laden's assassination, Afridi had been working as a spy for the CIA distributing fake polio vaccinations in Abbottabad in the hopes of finding a sample of bin Laden's DNA.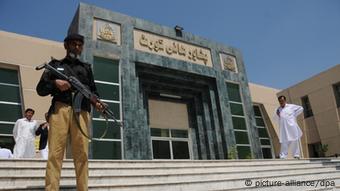 Authorities have kept Afridi in solitary confinement in a secret prison
Read more: CIA releases trove of files seized in Osama bin Laden raid
Observers say the decision to imprison Afridi was legally flawed and was more of a punishment for helping the CIA.
For years, Pakistan had denied having any knowledge on the whereabouts of bin Laden - at the time, the world's most-wanted terrorist. That bin Laden was discovered in Abbottabad close to PMA Kakul, the Pakistani army's prestigious military academy, caused much embarrassment to both the military and civilian leadership of Pakistan.
Read more: Pakistan's bin Laden report could be a 'cover-up'
Afridi's case has also had a negative impact on Pakistan's drive against polio. The Pakistani Taliban say the polio eradication campaigns in the country are un-Islamic and are being used by the US as a cover for spying. The Islamists blocked anti-polio inoculations in the restive tribal region of Waziristan and some other parts of the Khyber Pakhtunkhwa province bordering Afghanistan. They have also killed scores of vaccination workers in the past few years.
Read more: Save the Children kicked out of Pakistan
Tribal 'justice'?
Qamar Nadeem Afridi says the unfair trial indicates his cousin Shakil Afridi is unlikely to be released anytime soon.
"The Frontier Crimes Regulation (FCR) law is an oppressive colonial legislation. Under this system, bureaucrats appointed by the federal government in Islamabad act as judges. In Afridi's case too, the government hand-picked tribal elders and also a judge. The state produced around 20 to 22 witnesses but our lawyer was not allowed to cross-examine them. Actually, he has never met them. Only their hand-written statements were given to our lawyer," Afridi's cousin told DW.
"I am not very optimistic that Afridi will get justice. Unless the FCR is abolished, there cannot be any hope for justice. He is likely to stay in jail for years or even decades if US-Pakistan ties do not improve," Qamar Nadeem Afridi said, adding that their families have been living under threat for years.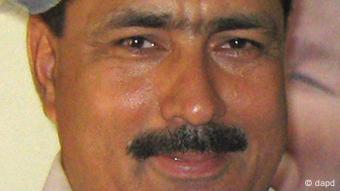 Observers say the decision to imprison Afridi was legally flawed and was more of a punishment for helping the CIA
Afridi's lawyer expressed the same fear: "It took me years to get hold of the complete record of the case. Every time a hearing is fixed, the trial is immediately adjourned. Cases like these shouldn't take more than two years to conclude, but it seems the state wants to drag it for a long time," Latif Afridi told DW.
"The problem is that Pakistan's mainstream courts have no jurisdiction over the tribal areas, but this is a case of human rights. Afridi's fundamental rights have been violated. He was not given a fair trial. The allegations against him are absurd. He has no links with militants, or the Islamist leader Mangal Bagh," the lawyer added.
Read more: Is Pakistan trying to swap bin Laden doctor Afridi with Aafia Siddiqui?
International intervention unlikely
Pakistani rights activists, too, say that Afridi's trial is marred with legal inconsistencies. They also say that the evidence presented against Afridi consisted mostly of reports compiled by Pakistan's security agencies and that it was not strong enough. The government denies these claims.
In March 2015, Afridi's lawyer Samiullah Afridi was gunned down in the outskirts of Peshawar, a turbulent northwestern Pakistani city. Two separate Taliban splinter groups claimed responsibility for the murder.
In 2014, Samiullah Afridi had complained that his client was not treated well in prison. Afridi himself had demanded better conditions in jail in a letter that Samiullah presented to the media at the time.
Latif Afridi says his client was never involved in any spying campaign for the CIA. "If Afridi had really helped the Americans track down a global terrorist, then he should have been rewarded by the government. The fact of the matter is that authorities did not put forward the spying charges against Afridi because they knew it would have been very difficult for them to prove such allegations."
The lawyer said the current political turmoil in Pakistan, and the tug of war between the civilian government and the military, make it extremely difficult for any international intervention in the case.