Some call them SM novels; others refer to them as creative solutions for dormant relationships. The first two volumes of the "Shades of Grey" series by British author E.L. James about the sexual adventures of a young woman have hit the top of Germany's paperback bestseller list.
As far as non-fiction goes, the memoir of Bettina Wulff, the wife of former German president Christian Wulff, is a favorite. And "Neukölln ist überall" (Neukölln Is Everywhere), a social critique by Berlin's district mayor Heinz Buschkowsky, has also found its place on many a nightstand in Germany.
Between philosophy and entertainment
The titles are as varied as their readers. So it's not surprising that a stroll through the bookshop tells a different tale than the bestseller lists. Montaigne, Wittgenstein and Sloterdijk are the bestselling authors in the areas of philosophy and humanities, explains a bookseller as he gestures to a table with works by other top-notch philosophers like Vladimir Sorokin, Gaito Gazdanov, Jean Echhenoz and David Mitchell.
Apparently, German readers are keeping the intellectual bar quite high.
Visits to other bookstores only confirm the suspicion. Axel Stemmer runs Der andere Buchladen (The Other Bookstore) in Cologne's university quarter. He says there hasn't been a real "hit" in the past few months, but despite the challenge of a digitalizing industry, revenue has been satisfactory.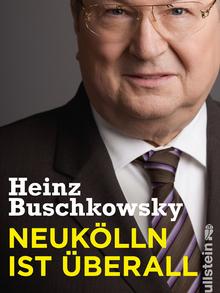 Germans want to read about what's wrong with society
The titles of the books that cross Sven Jurkovics' book shop counter in a suburb of Cologne also tend to be quite sophisticated. He's sold many copies of Martin Walser's new novel; works by American authors like Paul Auster, T.C. Boyle and Lilly Brett are also in demand.
Bookstores like Klaus Bittner's and Axel Stemmer's have an excellent reputation in the wider Cologne area and they address a particular target group - upper-class, intellectual. "Shades of Grey" and lightweight novels by Charlotte Link or Elisabeth George aren't sold here. What sets these bookshops apart is its well-read staff that can advise customers and open new literary doors for them.
"Of course you also have the customers who come in and ask for the latest Nicholas Sparks book and if he doesn't have anything new out then they leave the store saying, 'I only read Nicholas Sparks,'" says Jurkovics, adding that other customers are happy to consider new book tips.
Time to say goodbye
With revenues of nearly 10 million euros (almost $13 million) last year, the German book market recorded a slight decrease in sales. The industry's future does not look bright.
In Germany's former capital Bonn, Bouvier, a large bookstore with a long tradition in the city, will be closing up shop in the coming year. Not just the staff but also many residents are disappointed to lose the landmark, which has been around for 184 years, says Andreas Hack from Bouvier.
Hack adds that he's sold quite a few copies of "Shades of Grey" in the past several months, with sales comparable to "Harry Potter." International authors like Ken Follett, Isabelle Allende and Danish crime writer Jussi Adler-Olsen have also been at the top of the list. Mysteries are particularly popular, as are old-time staples like works by Martin Walser, who recently came out with a new novel.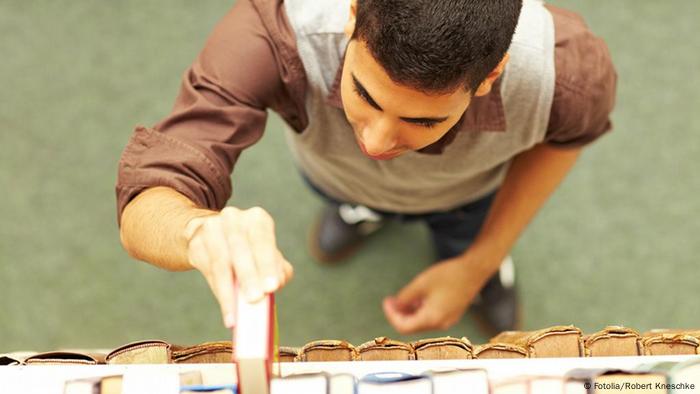 How much longer will book shops be around?
Turning to non-fiction, Hack also mentions Bettina Wulff's memoir and the Berlin critique by Heinz Buschkowsky. The latter - a sharp critique of Berlin's integration efforts - was especially popular among older customers.
However, Germans are more likely to purchase cookbooks and advice books rather than fiction or non-fiction. Booksellers have a challenging task at hand when it comes to making money with literature. Online competition continues to grow.
There, by the way, a book that is not even out yet has made it to the top of the bestseller list: The German version of part three of E.L. Gray's sex trilogy, "Freed," hits shelves - both real and virtual - on October 24.