In January, Saab Automobile had one a foot in the grave as its owner, General Motors, prepared to shut down the company. Then Dutch sports specialist Spyker Cars emerged from nowhere to rescue the automaker. But as of Monday, cars have once again been rolling off the line at Saab's historic assembly plant in Trolhattan, Sweden.
Production had been suspended since the end of January after GM began to wind down its loss-making Scandinavian unit. Going through bankruptcy, the huge US carmaker radically restructured its business and tried to sell off what it saw as non-core and loss-making business. Saab never turned a profit in the 20 years it spent under GM's wing.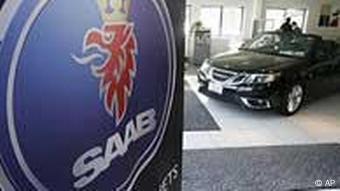 US dealers sold fewer than 100 new Saab cars in February
100,000 sales needed to break even
Now that production has recommenced, Saab's new management team expects about 100 cars to leave the plant every day. The target this year is between 50,000 and 60,000 vehicles. Earlier this month, Spyker chief executive officer Victor Muller said the company needs to sell more than 100,000 cars to break even and hopes to be profitable by 2012 at the latest.
That is easier said than done, however. Last year, Saab sold just under 40,000 cars - less than half of what it sold in 2008. In February, only 97 cars left dealers' lots in the US, a key market. To help reverse this trend, the company has recruited Adrian Hallmark, a former executive at Volkswagen, to head global sales.
Saab hopes to win customers seeking premium cars that offer high performance and unique design. The Swedish company had a long tradition of delivering top quality and trend-setting designs until, critics say, GM moved in and imposed its "mainstream" technology and looks on the brand. Whether Saab can reclaim its former image on its own remains to be seen.
This is not to say GM is totally out of the picture. Saab's 9-3, 9-4x and 9-5 models use underlying GM architecture, according to Ian Fletcher, an automotive analyst with IHS Global Insight in London.
"It's still not clear whether Saab will use GM for the new small car it plans, but if it's not GM, then it will be some other big player," Fletcher told Deutsche Welle, adding that the Swedes are already in talks with several major automotive suppliers, including China's Beijing Automotive.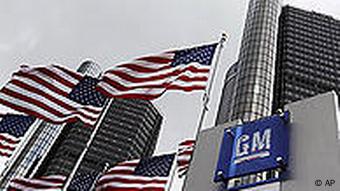 Saab needs to find a new partner after being dumped by General Motors
Find a big partner or die
Despite all the problems Saab had with GM, the Swedish company still needs to work closely with a big name in the industry. "Without a big partner, Saab really has no chance," said NordLB analyst Frank Schwope.
Comparing Saab with Audi as another rival premium brand, Schwope said the German automaker relies on its parent company, VW, for a number of parts and modules as well as engineering know-how in certain areas. He said the Swedish automaker will also need to establish a similar partnership to be competitive.
Will consumers bite? At this point, it's hard to say. Maurus Eusterbrock, a car enthusiast in southern Germany, isn't convinced that Saab's new strategy will return the company to its former glory – and profitability.
"Saab used to build good, solid cars but they just fell behind everyone in their design and quality, especially after GM took them over," Eusterbrock said. "And I must admit that I'm not overly impressed with the new cars they want to make."
Author: John Blau
Editor: Sam Edmonds