Susanne Klatten, a 43-year-old mother of three, got her wealth the old-fashioned way: She inherited it. Her father was the legendary industrialist Herbert Quandt, the man who made BMW the luxury-car colossus it is today. When he died, in 1982, he left Susanne, her younger brother Stefan, and his third wife Johanna Quandt his BMW holdings and other assets.
In addition to a 12.5-percent BMW stake, Susanne got a controlling share in Altana, one of Europe's most successful pharmaceutical and chemical concerns. Herbert Quandt also left vast sums to the children from his first two marriages.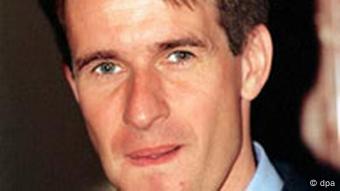 Stefan Quandt is not quite as rich as his sister
Today, Klatten is valued at around $9 billion (7.8 billion euros), which leaves her in fourth place on a list of the richest Germans, as published in October by Manager Magazine. Her brother Stefan Quandt, worth $6.7 billion, is number 11 on that list. While very private, the handsome 38-year-old billionaire often makes "Germany's most eligible bachelors" lists.
Coming up the ranks
Klatten's mother, Johanna, was Herbert Quandt's longtime secretary and his third and last wife. She has a fortune estimated at $5.4 billion. On the roster of the world's wealthiest women, Klatten places eighth and Johanna Quandt places tenth.
After she finished high school, Susanne Klatten studied business and economics in Frankfurt and later earned an MBA from the IMD business school in Lausanne, Switzerland. But much of what she learned was through the on-the-job training she got in a series of internships inside her family's empire. She held these positions under assumed names -- understandable for someone who wants to be taken on her own terms.
At the BMW factory in Regensburg, Quandt did a traineeship under the name Susanne Kant. There she met the engineer Jan Klatten, who knew nothing of her extreme wealth.
"I wanted to find out if he really loved me," she is quoted as saying. The pair married in 1990.
Extreme wealth, extreme privacy
Klatten leads an exceptionally private life, is almost never interviewed and rarely seen in public. The desire for privacy may be attributed to a near-miss kidnapping attempt on Susanne when she was 16.
When she is out in public, observers often comment that Klatten, a pretty woman with short hair and a wide smile, dresses in an elegant but low-key style. Very little is known of her personal life, except that she, her husband, and three children live in Munich. She has only given a single interview in her career, to Quandt biographer Rüdiger Jungbluth. According to Bild tabloid, she told Jungbluth her life is "multi-faceted."
From 1989 to 1990, Klatten worked as management board assistant at the Hubert Burda Media concern. After further study in Boston, she began taking seats on various corporate boards. In 1993 she joined the board of Altana and is credited with helping transform the company into a world-class corporation, with $4 billion in revenue in 2004.
Joining the BMW board
In 1997 she and her brother assumed her mother's place on the BMW board; today she concentrates her energies almost exclusively on BMW. As a member of the board there, Klatten helped the company engineer the controversial 2000 buyback of Rover. When BMW consequently hit the skids, she oversaw the removal of BMW CEO Bernd Pischetsrieder.
During World War II, BMW's fortunes boomed largely on the back of forced labor; prisoners were often made to work in miserable conditions. Today, Quandt foundations give money to charities for former forced laborers and their families.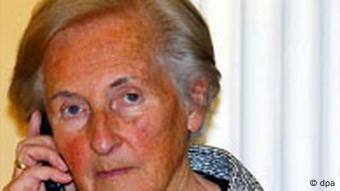 Johanna Quandt is the world's 10th-richest woman
Susanne and her brother Stefan will one day inherit the BMW shares of their mother, who is turning 80 next year. They have made it their goal to secure BMW's independence over the long term. Long ago their father saved the company from bankruptcy, and the heirs clearly feel an obligation. BMW has developed superbly with the Quandt family at its helm.
"We aren't keeping our stake for the sake of our egos," Klatten once said, according to the magazine Stern. "We keep things peaceful, and people like that."