The International Federation of Red Cross and Red Crescent Societies (IFRC) said they were "outraged" at evidence of fraud found in Guinea and Sierra Leone, stressing they had "zero tolerance for fraud and [are] committed to full transparency and accountability to our partners and the communities we stand with."
In a press release, the IFRC explained that an internal investigation into the organization's handling of more than $124 million (106 million euros) during the 2014 – 2016 epidemic, which saw more than 11,000 people killed in Sierra Leone, Liberia and Guinea, had revealed the findings.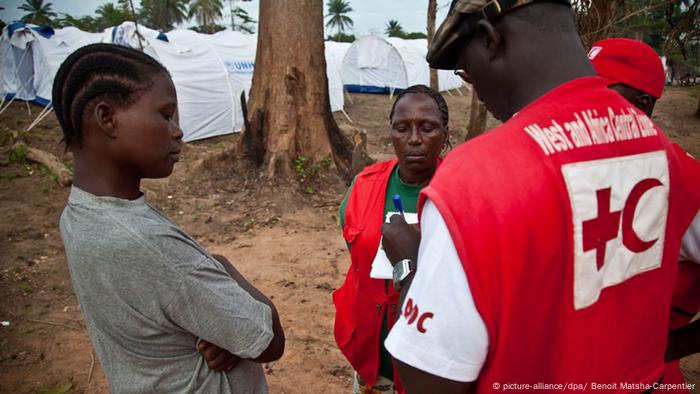 Red Cross workers are alleged to have defrauded more than $6 million of funds
"This fraud must not in any way diminish the tremendous courage and dedication of thousands of volunteers and staff during the Ebola response who worked tirelessly to save countless lives and support families. Red Cross volunteers played a critical role in ending the West Africa outbreak. Teams of volunteers provided treatment and care and took responsibility for burying the disease's victims, preventing as many as 10,500 additional cases," the IFRC said.
"We are pursuing every possible avenue to reclaim all funds that have been misappropriated, diverted, or otherwise illegally taken. This includes working with authorities in affected countries and elsewhere as appropriate."
Major fraud in Sierra Leone and Guinea
The IFRC said it was working with Sierra Leone's Anti-Corruption Commission to "investigate and legally pursue any persons involved" after discovering "likely collusion between former IFRC staff and employees of a bank in Sierra Leone that led to a potential financial loss of 2.13 million Swiss francs (1.8 million euros, $2.9 million)." The Associated Press news agency reported it is believed the money was lost when the bank improperly fixed the exchange rate at the height of the epidemic.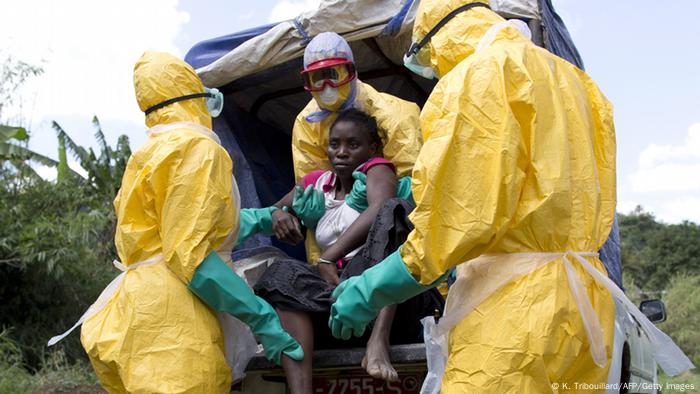 More than 11,000 people died in West Africa between 2014 and 2016 as a result of the Ebola outbreak
Meanwhile in Guinea, the IFRC said that "over- and fake billing by a customs clearance service provider […] led to an estimated loss of 1.17 million Swiss francs."
The IFRC stressed that it remained "committed to holding all those involved in any form of fraud to account, and to reclaiming all misappropriated, diverted, or otherwise illegally taken funds."
A hasty response to the outbreak
In 2014, the IFRC had to respond to the massive outbreak of the disease, which initially erupted in Guinea and quickly spread to Sierra Leone and Liberia. The international aid response to the Ebola epidemic, which the IFRC referred to as "among the most complex in recent humanitarian history" was initially considered to be slow.
But once funds were made available they were reportedly disbursed quickly in the rush to purchase supplies and get aid workers into the field. "In response to the deadly outbreak, IFRC and other humanitarian organizations rapidly established and expanded offices, deployed staff, and procured significant stockpiles of medical and operational supplies," the IFRC said in the press statement.
The IFRC added it was strengthening its efforts to fight corruption, including the introduction of cash spending limits in "high-risk settings." It said it also planned to send trained auditors along with emergency operations teams.
The Ebola virus may be contained in West Africa, but reports earlier in the year of isolated cases reported in the Democratic Republic of Congo continue to keep the region on edge.