Houthi rebels and their allies bombed an area north of Yemen's second city, Aden, on Sunday, killing at least 45 civilians.
Medical officials said more than 170 others were wounded in the early morning strikes on the Dar Saad district. Hundreds of residents fled the neighborhood while others said they were forced to hide at home.
The latest combat comes after several days of advances by Saudi-backed fighters loyal to exiled President Abed Rabbo Mansour Hadi against the Shiite insurgents.
Earlier reports suggested the Iran-backed Houthi rebels had brought reinforcements to the northern outskirts of Aden after they were uprooted from areas they had controlled.
Pro-government forces recaptured the airport, main port and two key neighborhoods over the past week, backed by air strikes from a coalition of Middle East countries led by Saudi Arabia.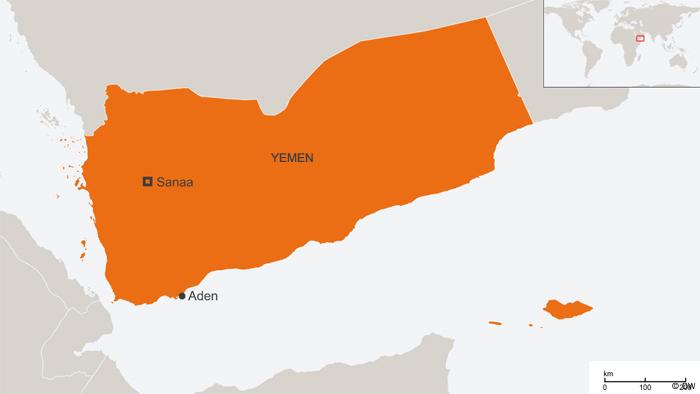 Renewed fighting
Also on Sunday, pro-Hadi resistance fighters advanced towards the rebel-held district of Tawahi as more than a dozen air strikes targeted rebel positions nearby.
Pro-Hadi fighters reported fighting in the Crater district where some rebels remain holed up.
Two exiled ministers returned to Aden over the weekend after exiled Vice President Khaled Bahah declared it liberated.
Aden has been the scene of some of the civil war's most intense ground fighting since March and large areas of the city reduced to rubble.
Two main factions claim to hold legitimate power in Yemen, the Houthis - who support former President Ali Abdullah Saleh who was ousted during Arab Spring protests in 2011 and pro-Hadi forces loyal to the current government backed by Riyadh.
Yemen is also a major base for Islamist insurgents including al Qaeda in the Arabian Peninsula (AQAP), which has carried out numerous terrorist attacks in the country.
The United Nations has declared a severe humanitarian emergency in Yemen, where more than 21 million people need aid and two thirds of the population face food shortages.
More than 3,200 people have been killed in the fighting since March.
mm/sms (AP, AFP, dpa)