For German soccer internationals Sami Khedira, Mesut Oezil und Serdar Tasci, August 11, 2010 is a special day. Not only does the national team play its first match since the World Cup, but it is the beginning of the holy month of Ramadan.
Normally, the three devout Muslim professional footballers, all of whom play for Germany, would be obliged to refrain from eating or drinking from dawn to sundown during Ramadan. But doing hard physical activity while fasting is hard on the body.

In Muslim countries, soccer practice and top-flight games begin after sundown during the period. Not so in Germany.
Second division teams face the same problem: last year, FSV Frankfurt gave three Muslim players a warning after they had failed to inform the club that they were fasting.
It's a dilemma that professional players have faced for years, FSV manager Bernd Reisig said. "It's not easy for soccer players to have to choose between their faith and their profession."
Legal security
This year the German Soccer League (DFL) turned to the Central Council of Muslims in Germany for a solution to the problem, which in turn sought the advice of Islamic scholars at Al-Azhar University, one of the leading authorities in Sunni Islam. The Islam experts issued a fatwa, an Islamic religious edict, that decreed an exception to the strict Ramadan fasting rules could be made for professional athletes.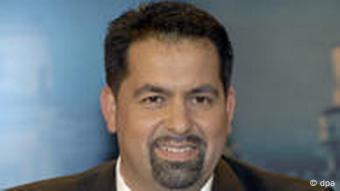 Aiman Mazyek: 'That was our position'
"That was our position from the start," said Aiman Mazyek, secretary general of the Central Council of Muslims in Germany, who welcomed the ruling. "But we needed support from leading authorities. With respect to labor laws and the faith, this ruling gives clubs and players legal security."
The new ruling affects quite a few players in the first and second divisions.

At FC Cologne, for instance, which has three Muslim players, Adil Chichi and Youssef Mohamad plan to fast nevertheless, said press spokesman Christopher Lymberopoulos.

"They've done it for years, so they know how their bodies react," Lymberopoulos said. "They are doing what they always have done: practice their faith while they work as professionals."
Ramadan shortcuts
Like many professional soccer players, Mohamad breaks his fasting on match days in accordance with a previous ruling that allows food and drink during travel.
"In practice that means that on Saturday morning, we'll drive several kilometers down the motorway," said Marcus Rauert, FC Cologne's team manager. "That makes Youssef a traveler, and then he is allowed to eat and drink all day long."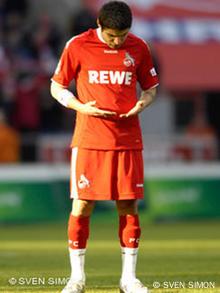 Mohamad: a devout Muslim, a dedicated soccer player
But doctors warn against training and fasting simultaneously on hot summer days.
FSV manager Reisig said out that while his club has not banned fasting, management demands that players notify them if they fast and may thus be taking supplements that are on a doping list.
Fatwa only for professionals
"Just imagine the outcry if a coach demanded two entire practice units in more than 30-degree (86 Fahrenheit) weather and one of the players were to collapse because his body couldn't take it," Reisig said.
Athletes can choose whether to follow the new ruling or to adhere to the traditional rules of Ramadan, but only if they're professionals; the exception does not apply to amateur soccer players.
Author: Olivia Fritz/db
Editor: Nancy Isenson